Only 0.3% of 35 lakh children screened had Covid in Karnataka | Bengaluru News – Times of India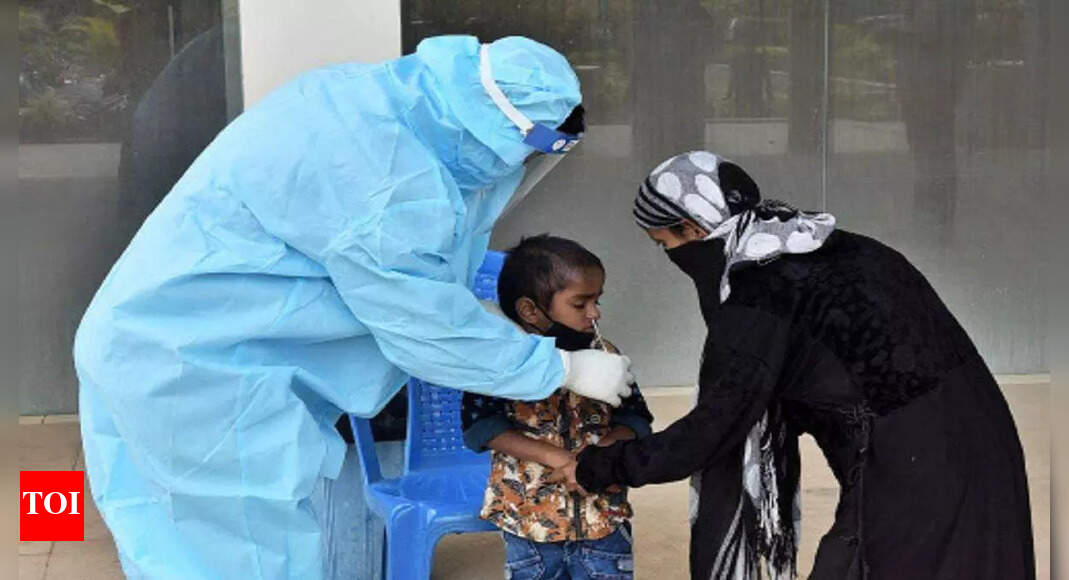 BENGALURU: As part of its strategy to face a possible third wave, the Karnataka government has been screening children in the 0-19 age group since mid-August and found that just 0.3% of the 35 lakh tested so far have had Covid.
With the overall fresh Covid-19 cases in Karnataka declining, the government's focus has shifted to the 1.5 crore paediatric population. Health commissioner Dr KV Trilok Chandra said the screening of paediatric population will be completed in the next two months.
The screening is being done under the Arogya Nandana scheme launched in mid-August. The scheme will also look for markers that indicate nutritional levels in children and aims to improve their immunity.
While those children with ILI/SARI and other Covid-like symptoms will be flagged off immediately, the health department will prepare reports of the findings based on which action will be initiated. The government had screened 2.5 lakh people by the end of August and covered 32.5 lakh in the first two weeks of September at the rate of 2.5 lakh people a day.
Separate data from Covid-19 war room shows as of September 12, over 3.2 lakh people in this age group have had the infection and 157 — or 0.04% of them — have succumbed to Covid-19. Comparatively, as of August 31, there were 3.1 lakh cases and 155 deaths. Data shows that of the over 29 lakh cases, the highest number of infections (nearly 6.8 lakh) have been reported among those in the 30-39 age group. This is followed by more than 6.3 lakh infections in the 20-29 age group and nearly 5.2 lakh cases in the 40-49 years group.
There are only 226 cases among those aged above 100, while more than 4,549 cases have been reported in the 90-99 years category. When it comes to deaths, the highest number of deaths (nearly 11,000) have been reported in the 60-69 age group, followed by more than 8,000 in the 50-59 years category.