On party's nudge, Karnataka CM BS Yediyurappa puts Lingayat OBC plan on hold | Bengaluru News – Times of India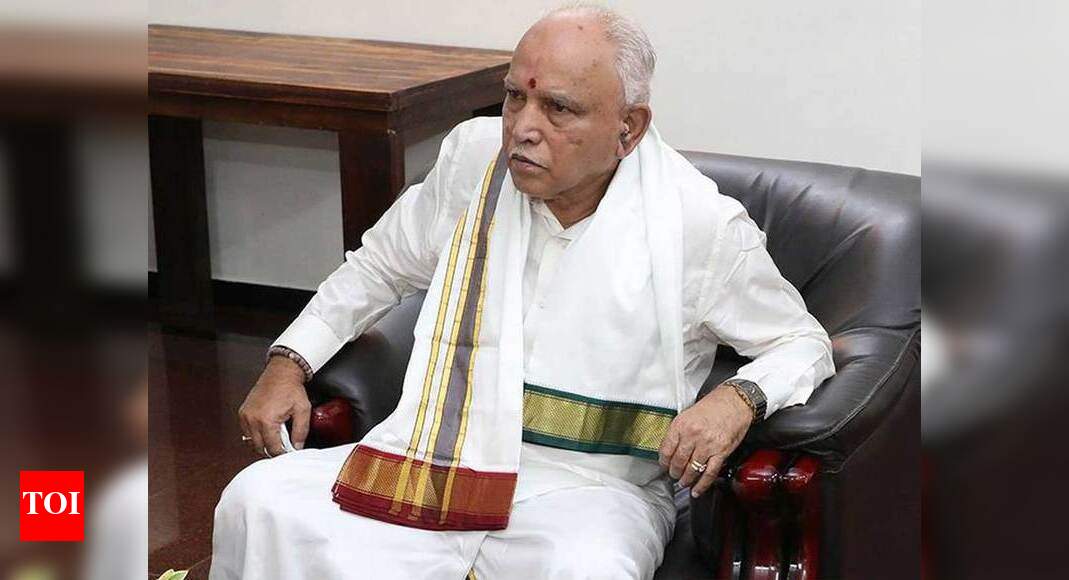 BENGALURU: The Karnataka cabinet on Friday deferred a decision on recommending the inclusion of Veerashaiva-Lingayat community in the Centre's list of Other Backward Classes (OBC) after the BJP's not-so-subtle message that the issue should be discussed in the party for a first to study its feasibility.
"This is a very important issue that needs to be discussed with the party's top brass. I will meet them in Delhi in 2-3 days," chief minister BS Yediyurappa said and admitted that Union home minister Amit Shah has called him to Delhi in this regard.
Sources said the chief minister made a U-turn after a Union minister and party strategist called him, saying any decision involving the state and the Centre should be taken collectively after thorough discussions.
CM seeks attorney general's view on Lingayat OBC plan
The minister is reported to have told the CM: "Otherwise, it would reflect badly on the party and its governments."
Though many senior Karnataka ministers were in Delhi to attend the inauguration of newly appointed BJP national general secretaries, the CM held an emergency cabinet meeting here to clear the proposal bringing the Veerashaiva-Lingayat community under the Union government's OBC list.
Considered the BJP's core vote bank, the community is estimated to form 18 per cent of the state's population and decides the fate of candidates in 110 of Karnataka's 224 assembly constituencies. On cabinet colleagues' suggestion, the CM has referred the matter to the attorney general, who will submit his opinion from a legal perspective. Speculation is rife about a change of guard in Karnataka ever since Yediyurappa initiated steps last week to set up a Veerashaiva-Lingayat development corporation and followed it up with a promise to release Rs 500 crore to woo the community. Two days ago, the chief minister appointed BS Paramashivaiah, a loyalist, as the chairperson of the corporation.
Yediyurappa named two dozen chairpersons for boards and corporations in the past three days. Sources said he was doing this to seek the community's support and pressure the party leadership to defer its plans — if any — to replace him and give approval for cabinet expansion.
Sources said the cabinet deferred the decision since a few ministers said several other smaller sects of the dominant communities, including Kunchatiga-Vokkaligas, should be included in the OBC list.