omicron: Mandatory Admission For Covid-positive Int'l Travellers Peeves Private Hospitals | Bengaluru News – Times of India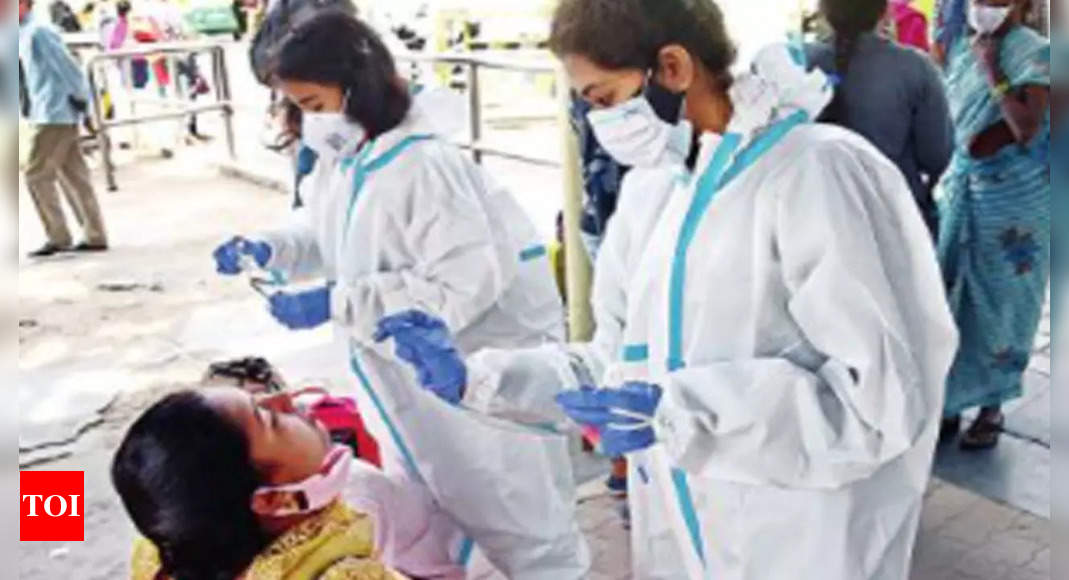 BENGALURU: International passengers testing positive for Covid-19 on arrival are mandated to get admitted to hospitals owing to fear of Omicron spread. Private hospitals, where most of these patients who are mildly symptomatic or have no symptoms get admitted, have raised concerns over them occupying the wards for not less than 10 days.
"They are all vaccinated and have no severe infections and can be easily managed at home or at Covid care centres. Being in the hospital despite having no sickness and waiting for genome sequencing reports is affecting the patients. This is also adding to the maintenance cost of the Covid wards," said members of the Private Hospitals and Nursing homes Association (PHANA).
The members have communicated the same to the Technical Advisory Committee (TAC), seeking change in guidelines and allowing home isolation for foreign-returned Covid positive people as it may create shortage of beds for non-Covid patients in private hospitals. The matter has also led to clashes between hospital staff and the patients, private hospitals said.
As per the BBMP data, there are nearly 180-200 Covid patients in private hospitals in the city and the number keeps varying. At various branches of Manipal Hospitals, 48 Covid cases have been admitted. Suguna Hospital has 24 patients, Apollo 15 at its three branches, and government-run Bowring hospital 17.
Dr R Ravindra, PHANA member, said the government must take a stand to allow Covid patients to be admitted in step-down hospitals in hotels. "The Centre for Disease Control and Prevention (CDC) in the US has recently shortened the isolation period for Covid patients to five days amid the Omicron spread. Experts must look into this too," he said.
A majority of international passengers who are turning positive for Covid on arrival are asymptomatic and the mandatory hospitalisation of all of them is draconian in retrospect, said Dr Satyanarayana Mysore, HOD, pulmonology, Manipal Hospitals.
"All international passengers who turn Covid positive must be encouraged to be in home isolation and ensure that they strictly follow the instructions. While the intention behind the hospitalisation is to prevent the spread of Omicron, effective monitoring of the home isolation cases can be done," he said, adding the Omicron surge is expected across the country by mid-January.
Dr HM Prasanna, president, PHANA, said the matter was of serious concern which needs to be taken up by the government. "Mandatory admission of Omicron-suspected cases is putting pressure on the hospitals' resources. The admissions have increased in the last two weeks," Dr Prasanna said, adding that the organisation will take up the matter with the BBMP and the state government.
However, Covid technical expert committee members said the state must have an experience of treating 100-150 Omicron cases before it allows home isolation for all positive international passengers. "We don't know yet if all the Omicron cases will continue to be mild. We have to see how it pans out. As of now, the patients must be in hospitals for 10 days after which they can be discharged when they test negative for Covid twice in a gap of 24 hours," said a TAC member.
"Unless the state government and TAC change the guidelines, admission of international patients and their contacts testing positive for Covid will continue," said Dr AS Balasundar, chief health officer, BBMP.