omicron cases in karnataka: 5 more Omicron cases in Karnataka, tally touches 8 | Bengaluru News – Times of India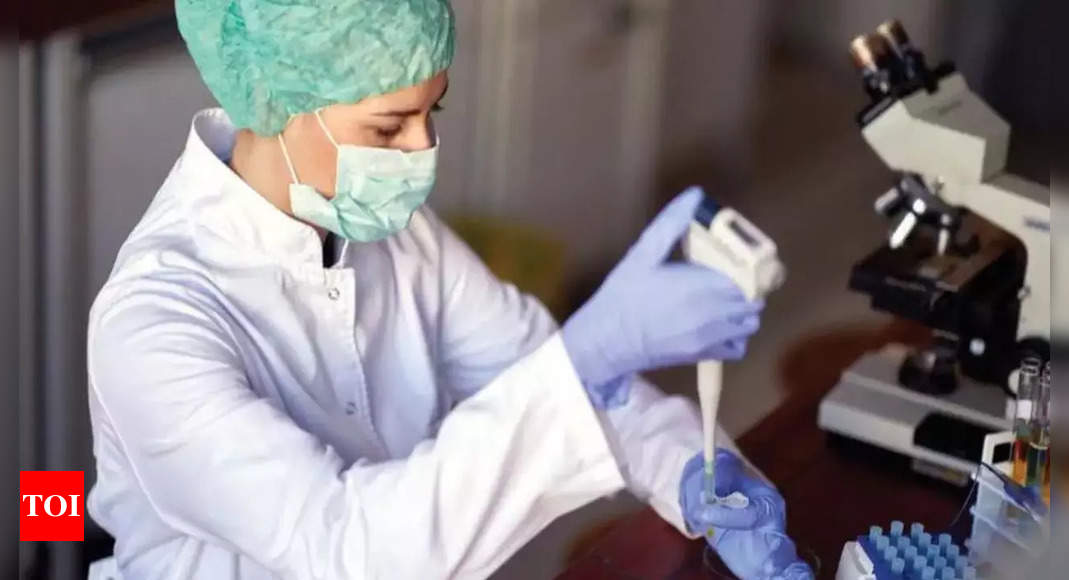 BENGALURU: Five more Covid-19 patients in Karnataka have been found to be infected by the Omicron variant, taking the total number of such cases in the state to eight.
While three of the new patients have international travel history, the other two returned from Delhi, leading to concerns of community spread of Omicron in India.
All the five had taken two doses of Covid-19 vaccine and are not suffering from severe disease, said health department authorities. While four patients are being treated at designated hospitals in Bengaluru, one is in Belagavi. The current health status of the Omicron-affected patients is good and no one has serious symptoms, said the health department on Thursday.
The new Omicron infected include a 19-year-old UK-returned teenager, a 52-year old man who came from Nigeria and is currently in Belagavi, a 33-year-old man who came from South Africa and a 70-year-old woman and her 36-year-old son, both from East Bengaluru, who returned from Delhi. All the five have 35 contacts and they have undergone RT-PCR tests and four were found positive.
19-year-old has no primary contacts
The 19-year-old from the UK tested positive on arrival test at Kempegowda International Airport on December 13. She has no primary contacts and was directly sent from the airport to a government hospital and from there to a private hospital as per her request.
"The mother and son were in Delhi to attend a wedding and returned to Bengaluru the same day. They were tested on December 6 as they were primary contacts of a person who was found to be infected with Omicron in Delhi on December 5. The wedding could have been a super spreader event," said sources. Both are being treated in a private hospital since December 6.
Man flies to Belagavi
The 52-year-old man, who travelled from Nigeria on December 13, tested positive for Covid on arrival at Bengaluru airport. "Since he had a connecting flight to Belagavi in the next two hours, he was supposedly given permission," said the health department.
The man, a resident of Azam Nagar, isolated himself at home and was later shifted to Belagavi Institute of Medical Sciences (BIMS).
Belagavi district health officer Dr SV Munyal said he was not aware of the case till late Thursday evening. "We're still tracking persons who travelled with him on the flight from Bengaluru to Belagavi on December 14," he said. However, health commissioner D Randeep said the man's contacts have been traced in Belagavi and Bengaluru. The health department later in the night said that the man was swabbed and allowed to leave for Belagavi before his report was out.
Of the state's first three Omicron patients, two have been discharged from hospital, while the third fled the country.