obc: Sindgi bypoll: Siddaramaiah plays Ahinda card for backward caste votes | Mysuru News – Times of India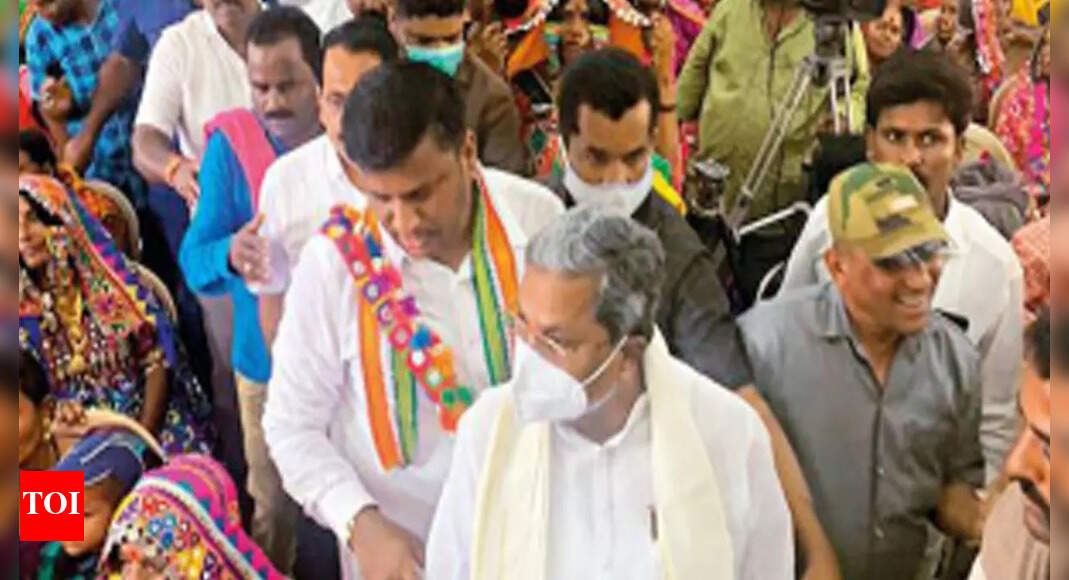 VIJAYAPURA: As JD(S) is trying hard to split minority votes in Sindgi by fielding a Muslim candidate, Congress has shifted its focus on winning OBC (other backward classes) votes.
Former chief minister Siddaramaiah, who is campaigning in Sindgi, has been playing the Ahinda (Kannada acronym for minorities, backward classes and Dalit) card. Ahinda movement, launched by Siddaramaiah in 2005, catapulted him into a leader of backward classes.
In the last two days, Siddaramaiah addressed meetings of Talwar, Lambani and SC – ST communities and organized an OBC convention.
A senior Congress functionary said, "We want to consolidate OBC votes which are a deciding factor in the constituency after Lingayat and Muslim votes. As our candidate is a Lingayat, we will definitely secure good number of Lingayat votes and traditional Muslim and Dalit votes. Our efforts to use the Ahinda card under Siddaramaiah will surely win many OBC votes and help us increase our victory margin."
On Monday, Siddaramaiah addressed a Lambani convention in Sindgi. He said he is addressing meetings of different castes to highlight the works initiated by Congress for the welfare of different castes and communities.
During a Talwar meet on Sunday, Siddaramaiah said he had recommended the Centre to give the ST tag to the Community. At the OBC convention, he listed out measures taken by Congress government to help OBCs. In the Lambani meet, he said it was Congress which started observing Saint Sevalal Jayanti.
KPCC general Secretary Shakir Sanadi, who is overseeing the campaign in Sindgi, told TOI BJP was distributing money to get votes. "Congress is depending on its works taken up for the upliftment of minorities and OBCs. We have formed various teams representing various castes," he said.
"We are arranging meetings of each caste and community. JD(S) may take away 10% of Muslim votes but we are sure we will win the rest. We will also get votes from OBC and Lingayat votes and we will continue holding meetings for next two-three days," he said,
Sindgi has 2,34,584 voters, of which, Kuruba community has 34,500 voters, Ganiga 42,000, Muslim 35,000, SC-ST 33,000, Panchamsali 29,000, Gangamat 19,000, Banajiga 8,000 and others 30,000 votes. After Lingayat votes, OBC votes are dominant here and hence Siddaramaiah is now playing the Ahinda card to win them.