No Covid lull, liquor boosts govt revenue in Karnataka | Bengaluru News – Times of India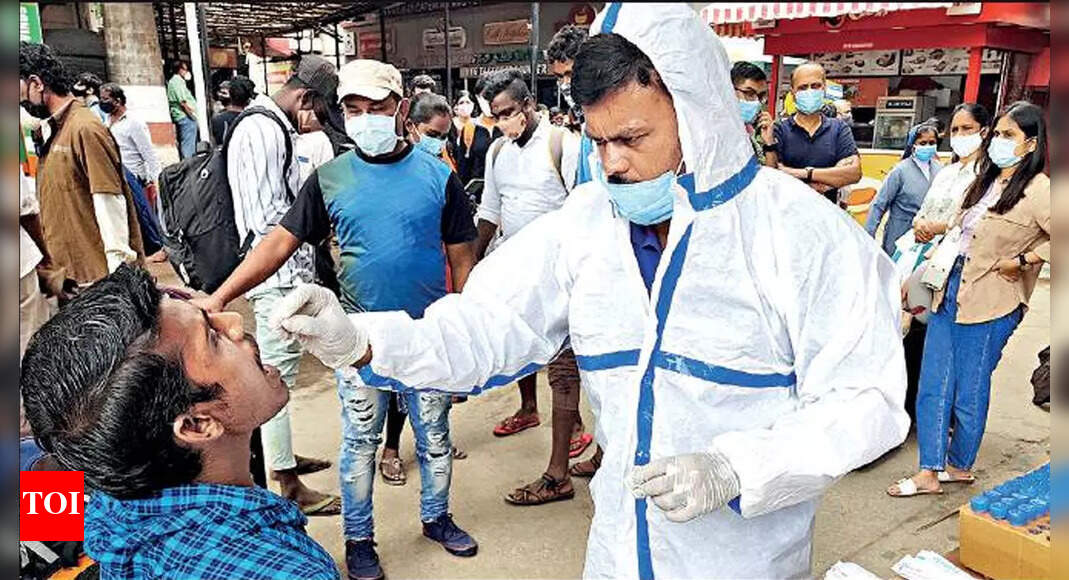 BENGALURU: Despite the lockdown earlier this year and extended night curfew, the government has earned significant revenue from excise duty on liquor. It collected Rs 12,305 crore between April and September compared to Rs 9,765 crore in the corresponding period last year. This represents a 26 per cent rise.
It is also more than half of the revenue target of Rs 24,580 crore for the current fiscal.
In September, the government earned Rs 2,081 crore from the sale of 53 lakh carton boxes of Indian-made liquor and 22 lakh boxes of beer. With the festival season beginning and the government relaxing night curfew by an hour (till 10pm), the revenue will likely jump further in the coming quarter.
"There is usually a sharp increase in liquor sales in the October-December quarter because of festivals and the beginning of winter. We hope the trend continues this year," said an excise department official, adding that the collection of excise duty might exceed this year's budgetary target by at least Rs 1,000 crore.
The owners of bars and restaurants in the tech capital have demanded that the government should remove the restrictions on timings so that they can conduct business till 11.30pm. "This will not only increase the revenue for the government but also help us earn extra through our food services. Right now, people are not dining in bars and restaurants as there are curbs. The money we earn from serving liquor is not enough to sustain the business," said a bar owner in Bengaluru.
There were no liquor sales during the nationwide lockdown from March 23 to May 7 last year. Later in May 2020, the state government allowed retail liquor stores to reopen and hiked the additional excise duty (AED) across all slabs of Indian-made liquor to mop up additional revenue of Rs 2,500 crore. That was the second hike in AED after the one announced in the budget. The move boomeranged as the economic slowdown had hit people's spending power.
"But now, the revenue graph is climbing, a sign that economic recovery after the second wave is underway," said a senior excise official.