nipah: Karnataka: Karwar man fears Nipah virus, samples sent to Pune's NIV | Bengaluru News – Times of India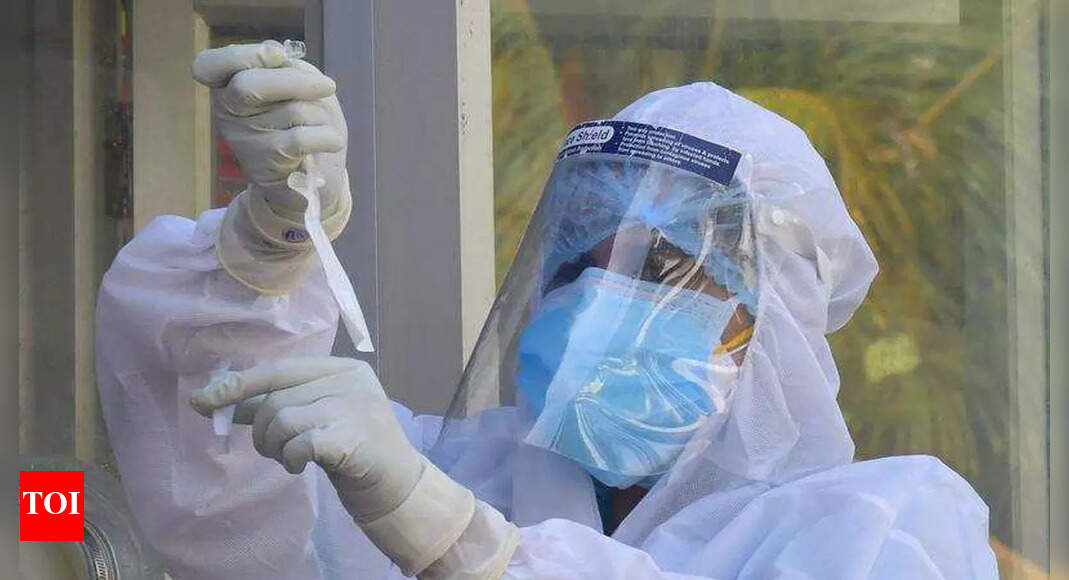 BENGALURU: A 25-year-old man from Karwar is being isolated and treated at the government-run Wenlock Hospital in Mangaluru after he complained of fever, and feared he had contracted Nipah viral infection. The youth, who works at a laboratory kit manufacturing unit in Goa, had returned home for Ganesha festival.
Dakshina Kannada DHO Dr Kishore Kumar said the man currently has no symptoms of Nipah infection, and he had not visited Kerala where the virus is prevalent. His samples have been sent for testing to the National Institute of Virology (NIV) in Pune.
The DHO said the youth had got drenched while riding his bike from Goa.
He had developed a fever and searched about Nipah viral infection over the internet and got scared that he had contracted the infection. He is technically not a suspected case of Nipah. It's a case of palpitations and anxiety with fear of Nipah. He is being counselled," Kumar said.
The man first reported fever on September 11 and went to hospitals in Karwar and Udupi, and then Mangaluru. "He is absolutely fine and showing no symptoms," Kumar said.
Dakshina Kannada deputy commissioner Dr KV Rajendra said the youth worked at a unit manufacturing RT-PCR and Nipah kits. "Suspecting that he may have contracted the Nipah virus infection, the man self-reported at KMC, Manipal, for treatment on Saturday. Later, he was referred to Government Wenlock District Hospital in Mangaluru. Though he did not have any symptoms, the hospital has isolated him and his father, who accompanied him, as a precautionary measure. His sample results are expected in 24-48 hours," the DC said.
"We have received confirmation the industrial unit has not sent samples for tests and they have been following all SOPs. He has not come into contact with any suspected Nipah patient," the DC said. The administration has asked his family members to isolate themselves.