Nimhans' Covid helpline: Chunk of calls over kids refusing to go to school | Bengaluru News – Times of India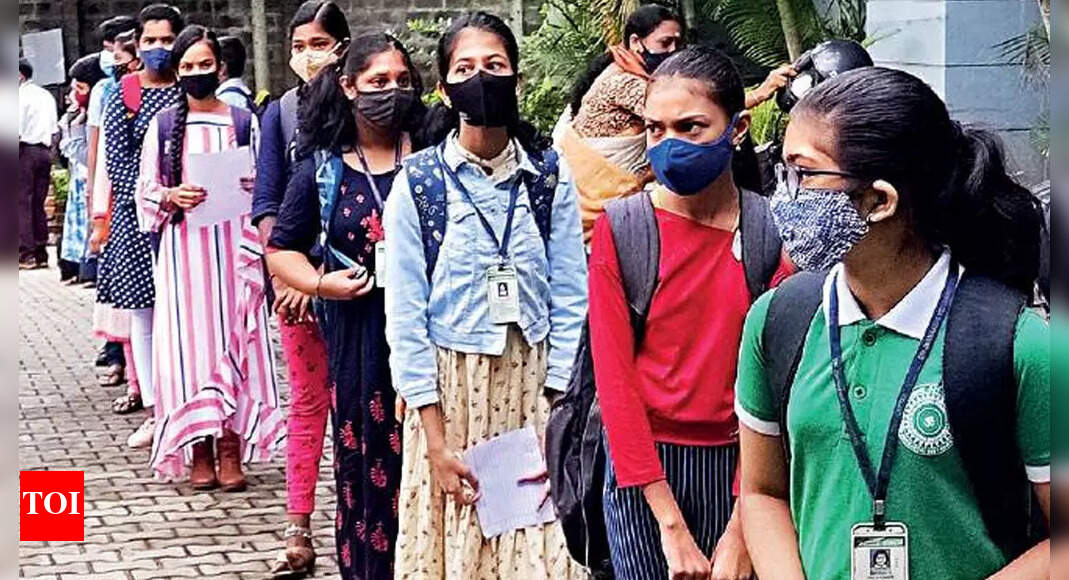 BENGALURU: Although schools have reopened for classes 6 upwards, not all are singing 'Back to School' with gusto.
Nimhans' Covid-19 helpline is receiving many calls from parents saying their children are refusing to go to school and are seeking help on dealing with the situation that is causing stress in families. Some calls are from parents who, fearing a third wave of infections, do not want to send their wards to school.
School reopening-related issues account for 20% of all calls to the helpline, says Dr K Sekar, head, psychological support in disaster management, Nimhans. "Most calls pertain to children refusing to go to school since they have gotten used to being at home," said Dr Sekar.
Dr Preeti Galagali, paediatrician, said she has had an influx of patients due to a spike in flu and viral cases in Bengaluru and interactions with them proved insightful.
"About 75% of parents have the option of online classes and they do not want to send their kids back to school — even when children insist," she said. "Attendance anyway is not compulsory. We counsel them and about half agree to send their children back to school. Close to 90% are going to school, but the rest have issues."
Dr Galagali said children who do not want to go to school fall into two categories: Older children, who are good at studies and prefer the comforts of home and the loss of time in commuting, while the other group comprises those who abhor school discipline and suffer from severe internet addiction.
"Internet addiction is tough to handle and I refer cases to psychiatrists. They comprise about 1% of children I treat," said Dr Galagali, who is also director, Bengaluru Adolescent Care & Counselling Centre.
Sulata Shenoy, a Bengaluru- based child psychologist, says many children became addicted to gadgets during the pandemic and now suffer withdrawal symptoms.
"In some cases, children are concerned about having real time conversations with teachers. Learning losses have occurred. Schools must not drive them into academics immediately after reopening. They should help them get used to the social environment, which they have been deprived of over the past 18 months," she said.
However, experts TOI spoke with say this may be just the tip of the proverbial iceberg since they are only seeing children who are voluntarily seeking help. They said they are yet to get a full picture of the problem.