nijalingappa: Karnataka govt to buy S Nijalingappa's house, convert it into museum | Hubballi News – Times of India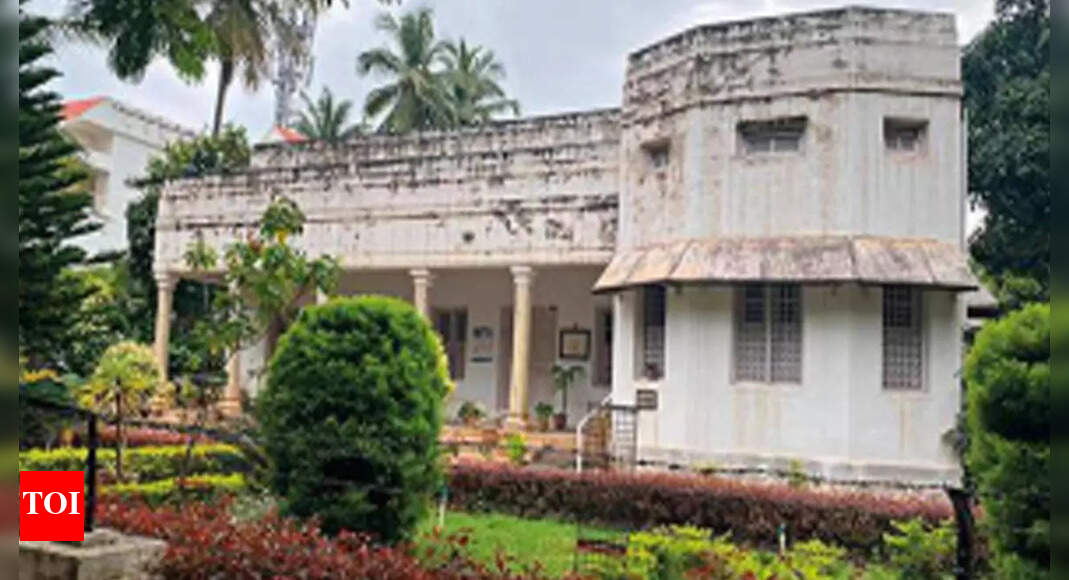 CHITRADURGA: The Karnataka government has decided to take possession of the residence of late chief minister S Nijalingappa and convert his only property into a museum. Nijalingappa was Karnataka chief minister in two stints: from 1956 to 1958, and again from 1962 to 1968. He died on August 8, 2000.
The museum move is in response to a decades-long demand by the people of Chitradurga, where the house is. The government has decided to purchase the residence from his grandson, to whom the Congress leader had willed the house.
The government has directed the Chitradurga deputy commissioner to buy the residence at a cost of Rs 4.18 crore and develop it as a museum that will cost the state Rs 82 lakh. Deputy commissioner Kavitha S Mannikeri told TOI that Nijalingappa's son Kiran Kumar met government officials in this regard on Monday.
Nijalingappa had just one property
The government has sanctioned Rs 5 crore and released Rs 2 crore in the first instalment.
Nijalingappa's successors have agreed to the price fixed by public works officials. We sought the opinion of officials from Kannada and culture, registration and other departments. As soon as we get the remaining amount, we will hand it over to the authorised successor and take possession of the residence. We have told the district registrar to get a copy of the will executed by Nijalingappa on the residence," the DC said.
MLC Mohan Kondajji, who is a member of the S Nijalingappa Samadhi Committee, said he had written to the government in August 2021. "Nijalingappa, who was CM for nearly eight years, had just one property of his own. It was the demand of Chitradurga people for decades to convert his residence into a memorial," he said