New rules for Nandi Hills visitors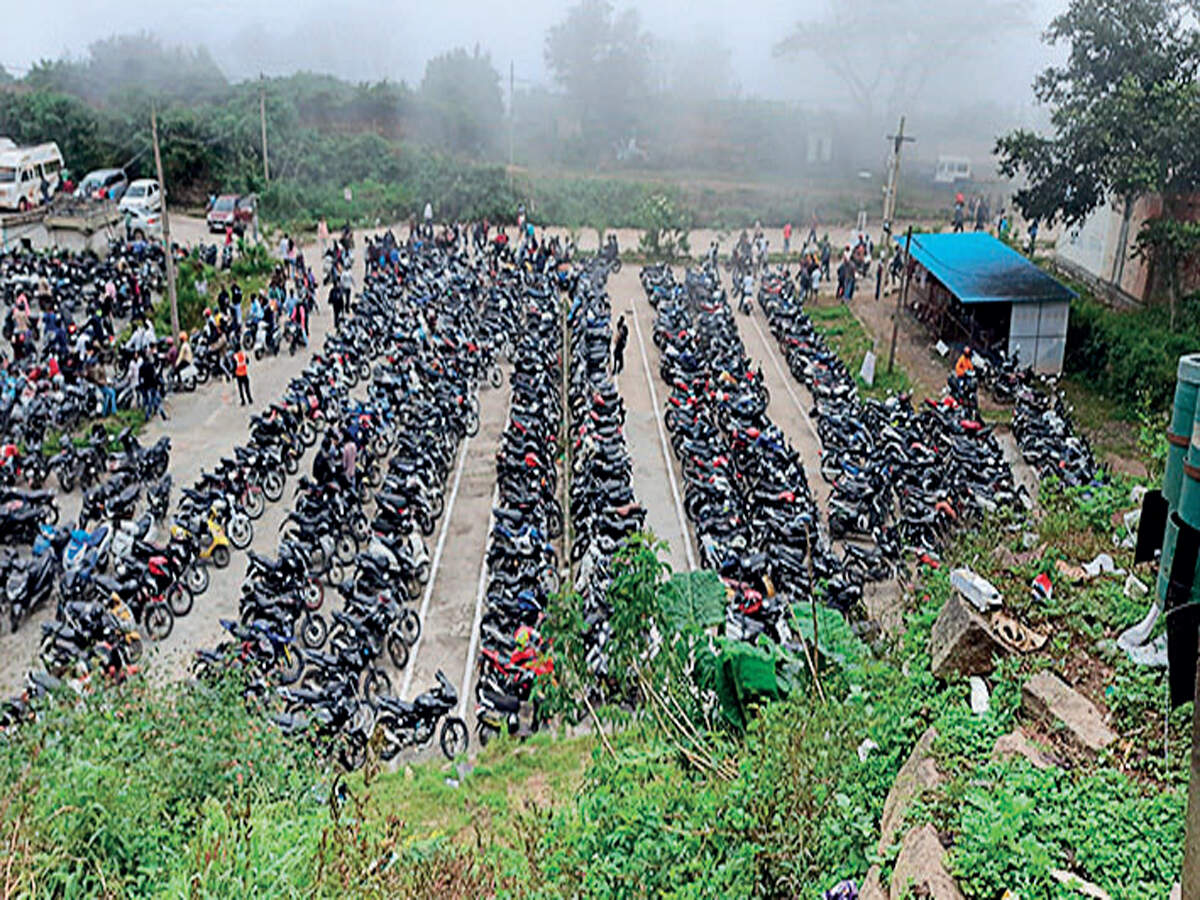 Administration limits number of visitors to manage crowd


Starting next week, Nandi Hills is taking in visitors as long as they can find a spot to park. The Chikkaballapur district administration has decided to put a limit on the number of visitors heading to the hill station, Monday onwards. As of now there's parking space available for 310 cars and 550 bikes on top of the hills.

This new rule is a measure to manage the crowd of visitors during the pandemic. On an average, Nandi Hills sees close to 1 crore visitors each year. In the last weeks a sum of Rs 6,500 has been collected as fine from the visitors for not wearing masks.


Gopal N, special officer of Nandi hills, said, "This is a pilot project. We need to figure out how to control the crowd by following the directions given by experts. Around 1,500 to 2,000 visitors visit the hill station on weekdays and around 3,000 to 5,000 visit during the weekends. A fortnight ago, there were more than 8,000 visitors so we had to send them back. Visitors will not be allowed this weekend."



This new rule does not apply to trekkers. Initially the officials wanted to organise the process offline to issue passes to the visitors at the foothills

. Now they want to open the parking slots for online booking too. They have decided to make 50 per cent of the slots available online and the rest will be available offline.

Earlier, the administration's plan was to bar the entry of visitors to Nandi hills. Now, the Chikkaballapur district administration has planned to construct a parking plaza near the foothills (Nandi Hills cross) and 3.5 acres of land has been identified for this. A detailed plan has also been submitted to the horticulture department.

As per the previous plan, those travelling to Nandi hills would have to park their vehicles and take a government-run vehicle or a KSRTC bus to the top. This ban would have helped to reduce pollution on top of the hillock and cut down on plastic waste pollution too.