New Covid Variant Karnataka: Karnataka govt wary of new Covid-19 variant; no cause for concern, say experts | Bengaluru News – Times of India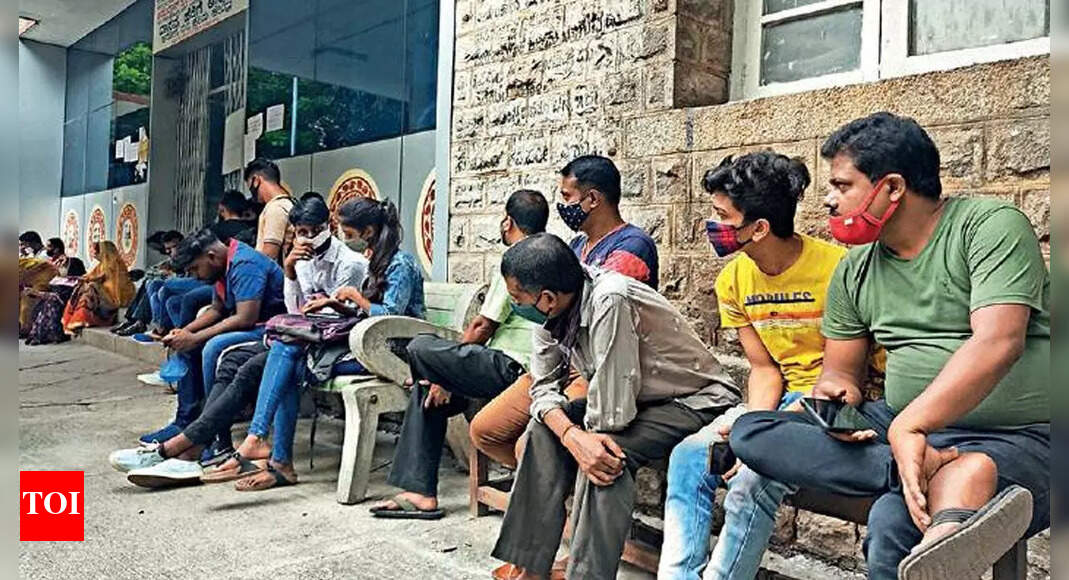 BENGALURU: Tests have shown that a couple of people at least have been infected with a new variant of the SARS-CoV2 virus, and although the National Institute of Virology (NIV), Pune, has said it's not a variant of concern (VoC) as yet, the state government has increased vigilance.
Two cases of the new variant — AY.4.2 — were found in Bengaluru, and experts have mixed opinions on the virulence and impact it may cause. A section of experts say that since it is a sub-lineage of Delta, the new variant is unlikely to trigger a new wave, while others believe a detailed study on the behaviour of the virus is necessary and have suggested enhanced genome sequencing.
"The two cases involving AY.4.2 found in Bengaluru are from July," said KV Trilok Chandra, BBMP special commissioner (health). "We are trying to ascertain the characteristics of the new variant, so clinical history and [primary and secondary] contacts of the patients are being studied. The NIV has already said this is not a variant of concern yet, but the government wants to be vigilant and prevent any new surge in cases."
Given that the new variant has largely been affecting children in the UK, the state is taking additional care to prevent cluster outbreaks, especially now that it has allowed schools to reopen for all classes from 1 upwards.
Officials in the health and family welfare department say the government is keen to launch vaccination for children. They said a meeting has been convened on Thursday (October 28) to discuss modalities and a possible launch date. Dr V Ravi, virologist and nodal officer for genomic sequencing in Karnataka, said: "So far, there has been no reason for concern. That said, both the government and people need to remain cautious while we continue to study the behaviour of the virus."
Dr Jacob John, noted virologist, said studies must be conducted to ascertain if the spike protein of the new variant is able to breach immunity provided by the vaccine.
Deepavali SOPs
Meanwhile, the government, keen on avoiding superspreader events, is working on SOPs for Deepavali festivities. In line with the Centre's advisory urging people to shop online, the state has asked the Covid-19 Technical Advisory Committee (TAC) to prepare specific guidelines for the festival.
"The new variant is still only a variant of interest (VoI) and investigations are still ongoing," said Dr MK Sudharshan, TAC chairperson. "There is no evidence yet to call it a variant of concern. However, it is important to take precautions and prevent a surge in cases."