neet: Karnataka students among 10,000 NEET toppers double in 2 years | Bengaluru News – Times of India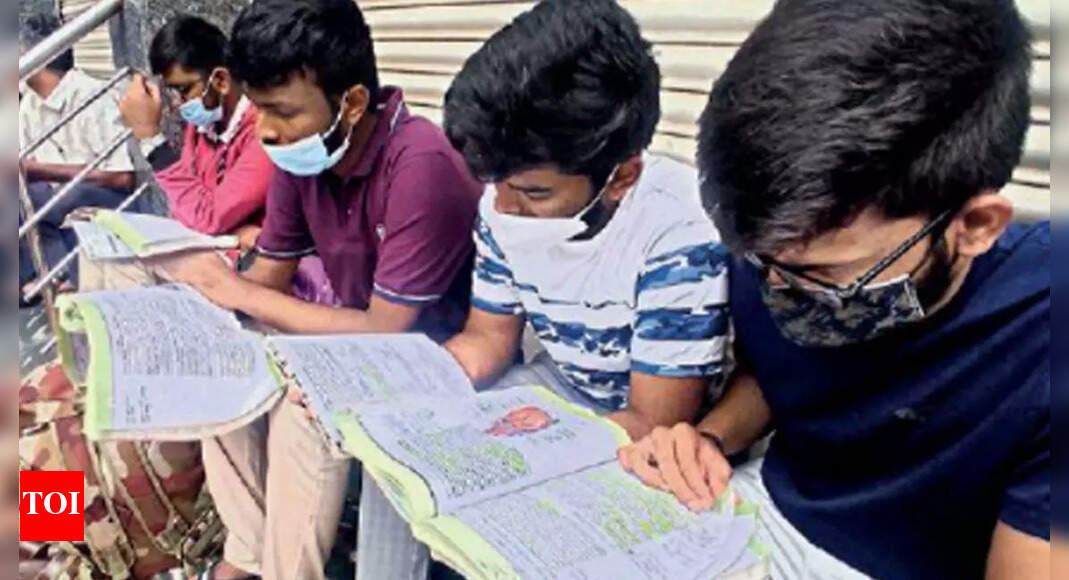 BENGALURU: The number of students from Karnataka among those securing the top 10,000 ranks in NEET-UG has more than doubled this year from pre-Covid times — 436 state students made it to the 1-10,000 bracket as compared to 351 in 2020 and 198 in 2019.
The number of those who secured more than 700 marks out of 720 in the National Eligibility cum Entrance Test (UG) this year was nearly four times more than that of 2020. As many as 11 students from Karnataka scored above 700 in 2021. As per the data shared by National Testing Agency, no student could get over 700 in 2019. In 2020, three students managed to make the cut.
In the top 50,000 ranks, there are 2,291 students from Karnataka, an increase of 279. In the first one lakh students, 5,364 are from Karnataka. The number was only 4,775 in 2020.
In the bracket of 650-699 marks, Karnataka has 212 students this year, as against 143 last year and 32 in 2019. In all, there are 629 students who scored above 99 percentile from Karnataka. The number of students in the 600-649 bracket remains more or less the same with only nine more entering it. In the 550-599 group, 42 more students secured the marks, taking the total to 1,328.
The trend in Karnataka is in sync with the national performance, where there is an 83% increase in the total number of candidates scoring more than 700. TOI had reported that state-wise candidates from Rajasthan and Uttar Pradesh continued their dominance in the exam.
Experts say the numbers are overwhelming. "There are two reasons why students are scoring well in NEET," said Sridhar G, founder, Deeksha. "When NEET started, the physics and chemistry papers were on a par with JEE papers. But after the pandemic, the papers were made simple and faithful to NCERT," he said.
"Additionally, with board exams getting cancelled students could focus completely on NEET. The delay in conducting the test also gave them more time to prepare," he added.
Sridhar said this has also contributed to improvement in the relative performance of Karnataka students in comparison with other states. "This is because in Karnataka most students who take NEET are first-timers. Unlike states like Andhra Pradesh, Madhya Pradesh or Tamil Nadu, repeating is not a culture here, as the engineering options are very good. Repeaters have the advantage of not focusing on board exams, which the freshers also got this time. This provided a level-playing field to both," he said.
Mahesh Yadav, south India head of Allen career institute, said students have also adjusted well to the online mode. "Last year, they were not as comfortable with online classes as they were this year. They have been in regular touch with teachers now. With classes going online, students also saved time they spent on travel," he said.
However, whether the cutoff for UG medical/dental admissions will rise will depend on the seat matrix, which is yet to be announced in Karnataka.