nandil: Assam CM Himanta Biswa Sarma's son joins Bengaluru law school | Bengaluru News – Times of India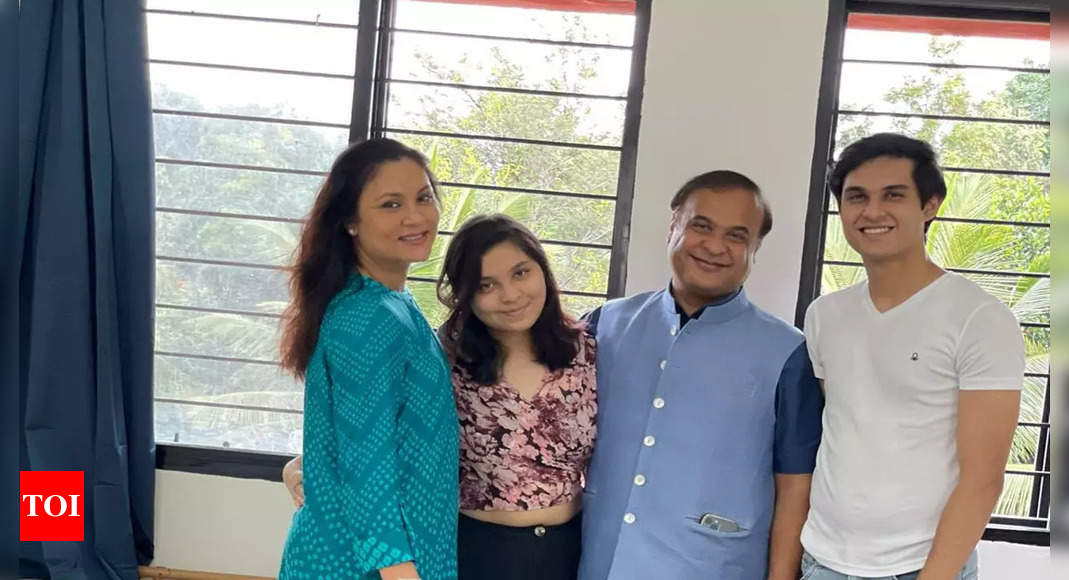 BENGALURU: Assam chief minister Himanta Biswa Sarma tweeted a family photo to announce that his son Nandil Biswa Sarma has joined National Law School of India University here.
On Sunday, Himanta shared a photo of him and his family dropping Nandil at the college hostel at the NLSIU campus in Nagarabhavi. Nandil graduated from The Doon School in 2019 and dropped a year to prepare for the law school entrance exams.
Nandil has started a new journey of his life from this hostel room today. We just dropped him in the law School wit… https://t.co/vlY3LJOdsO

— Himanta Biswa Sarma (@himantabiswa) 1635685107000
Himanta posted: "Nandil has started a new journey of his life from this hostel room today. We just dropped him in the law school with lots of blessings."
The tweet has been retweeted over 2,000 times and liked by over 32,000. Among them are Kiran Mahasupakar who responded: "CM's son drops a year and works hard to get into NLSIU, India's top Law School with an AIR of 40 in CLAT. And the CM despite his schedule does not forget the Pitrudharma & accompanies the son to settle him, just like a middle-class father would have. Himanta Da is pure gold."
Swathi Bellam tweeted: "CM of Assam and still, it looks like a simple middle-class loving family just how my family was when they dropped in the hostel These days even corporators behave like royalty and here we have Himanta Biswas. So simple, so humble and very capable. I am seeing the future of India here."