Namma Metro ridership rises, traders take heart | Bengaluru News – Times of India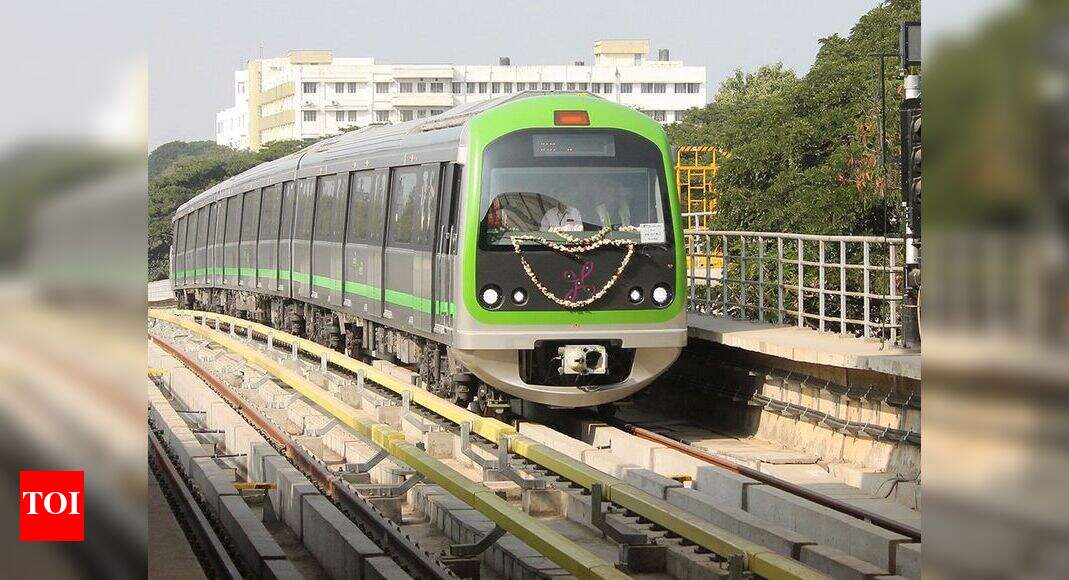 BENGALURU: With Namma Metro ridership picking up pace, traders along its corridors are hoping for the best.
Bangalore Metro Rail Corporation Limited (BMRCL) now operates services on both Purple and Green Lines between 7am and 9pm. Traders and commercial establishments along the corridors, particularly in areas like MG Road, Cubbon Park, Majestic, Chickpet, Indiranagar and Jayanagar, are hoping this will attract more people.
They, however, want the trains to operate at pre-Covid timings (5am to midnight) so that parking issues are resolved and it is in keeping with business timings.
The daily ridership has risen from 4,220 on Monday when the purple line resumed services after the lockdown. From operating for six hours (8am – 11am and 4.30pm – 7.30pm) at start, green and purple lines now operate for 14 hours. On Friday, the number of passengers was 29,114.
'Agencies should provide adequate infra near Metro stns'
Sajjan Raj Mehta, a trade activist from Chickpet, said: "Namma Metro is the city's lifeline and a boon to the economy. While there were few passengers on Day 1, the number is slowly increasing. BMRCL and other agencies should provide adequate infrastructure in and around Metro stations. For instance, the vicinity of Chickpet and KR Market stations gets flooded even after a few showers." He added that BMRCL should operate at the pre-Covid timings (5am to midnight). "This will save time, solve parking issues and will be a faster mode for customers," he said.
Deepak Batavia, president, Church Street Shop Owners' Association, however, said: "People are still scared to step out or travel by Metro because of Covid-19."
BMRCL officials said they are hoping that ridership may go up in the next few weeks. However, it is unlikely to reach the pre-Covid daily figure of around 4.5 lakh any time soon. The reasons for the poor patronage are work from home, virus scare and allowing only smartcard users.
BMRCL operates trains at a frequency of five minutes during peak hours (8am-11am and 4.30pm-7.30pm) and 10 minutes during non-peak hours. A BMRCL official said: "Most Metro operators started with eight hours per day but we started with six hours. In Bengaluru, WFH seems to be more predominant. Let's wait for full operations for at least a week, before analysing usage."