Mysuru: Youth kills father, business partner's widow | Mysuru News – Times of India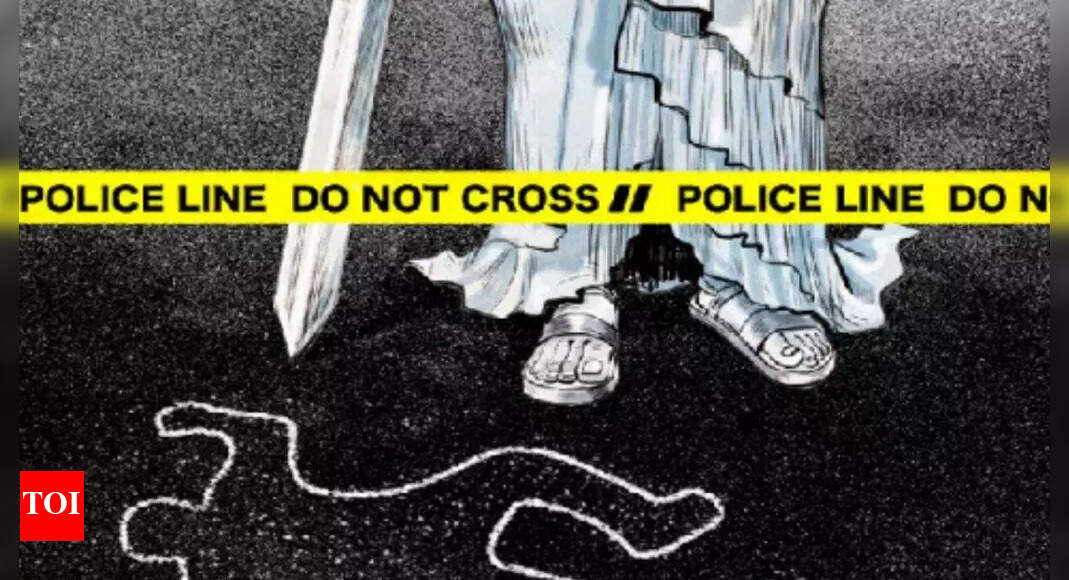 MYSURU: A youth allegedly attacked and killed his father and a woman at the latter's house in Srinagar in south Mysuru on Thursday. Both died on the spot. The woman's son, who was also injured, is in hospital.
The reason for the attack is not known, police said, adding a manhunt is on for the accused, 28-year-old Sagar.
Additional superintendent of police R Shivakumar said the attack happened soon after the deceased, 56-year-old Shivaprakash, reached Latha's house around 10pm on Thursday. Sagar followed his father, a merchant, to the house and an argument broke out over family matters. In a fit of rage, Sagar attacked his father with a sharp weapon and killed him, the ASP said. Later, he attacked Latha, 48, with the same weapon. Her son, 27-year-old Arjun, tried to save her but failed and sustained injuries.
Shivakumar said teams have been formed to crack the double murder case and trace the accused.
Sources said Latha was the widow of Shivaprakash's business partner Nagaraj. After Nagaraj's demise in 2016, Shivaprakash had been taking care of the family and this is believed to have angered Sagar, they said. Latha has three children – two daughters and a son. While the daughters have been married, Arjun was staying with his mother. Besides Sagar, Shivaprakash has a daughter.