mysuru: 'Vaccinated staff' boards mushroom at business centres in Mysuru | Mysuru News – Times of India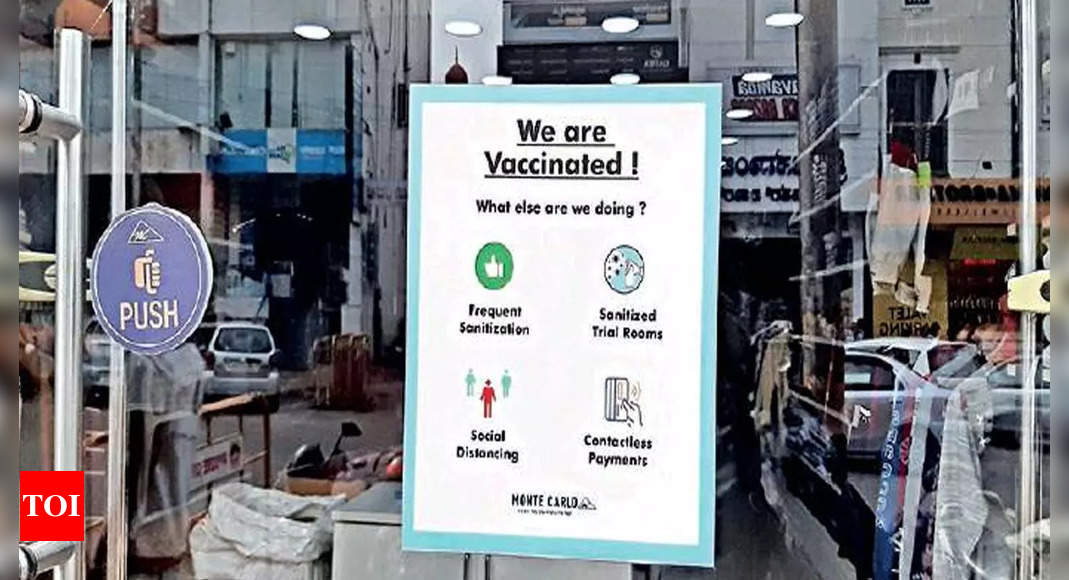 MYSURU: With the pandemic front and centre of people's lives and safety a big concern, enterprising commercial establishments in Mysuru, including shopkeepers and hotels, are displaying 'Staff Fully Vaccinated' boards on their premises to draw customers.
Business establishments say although restrictions have been lifted, people are very selective while choosing public places and utility service providers they want to visit, especially after the horrors of the second wave. They say these signages inspire confidence, so much so that even hospitals and dental clinics are displaying them.
"Our aim is to ensure patients feel at ease," said a unit head of a private hospital in Lakshmipuram. "One common belief is that fully vaccinated people don't carry or spread the virus. To ensure patients undergo treatment and consultation without any fear in their minds, we display these. We also ensure patients get the vaccine at the earliest."
C Narayana Gowda, president, Mysuru District Hotel Owners Association, revealed the association had arranged for the first dose of the vaccine for staff of all affiliated units since it was important to draw customers. He said the pandemic had dealt a huge blow to the sector.
"It was important for us to get this done," Gowda said. "Now, all staff working in hotels are fully vaccinated. The second dose was administered in government primary healthcare centres."
MS Jayant, district vaccination officer, said many labourers were notified as frontline warriors. "It is the responsibility of owners to ensure that all staff are fully vaccinated," he said.