mysuru: MLC poll results: JD(S) loses more ground in bastion Old Mysuru | Mysuru News – Times of India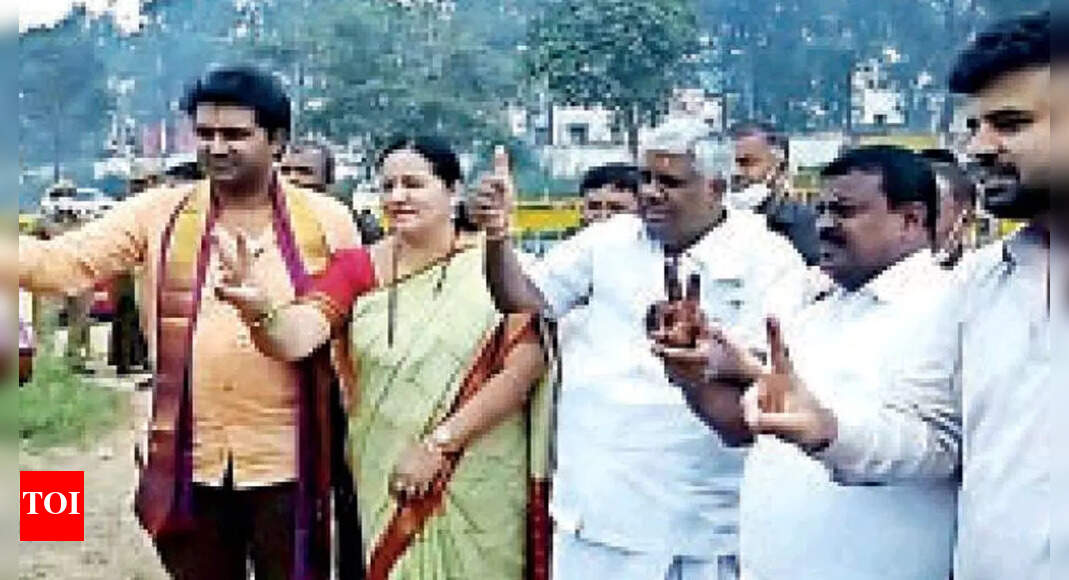 BENGALURU: The JD(S) suffered a huge setback after it won just two of the six legislative council seats it contested, a result that is bound to make a difficult task much harder for the party in the 2023 assembly elections.
All the six seats JD(S) contested are in the Old Mysuru region, its bastion. The seats were chosen with care and winning ability in mind. In the 2015 elections, it had won four seats. The party won in Hassan and Mysuru, while it lost in Kolar, Tumakuru, Bengaluru Rural and Mandya.
The defeat of Appaji Gowda in Mandya — at the hands of Congress candidate and political greenhorn Dinesh Gooligowda — will perhaps rankle the most as it is the second jolt in less than three years in the district. Nikhil Kumaraswamy, son of former chief minister HD Kumaraswamy, had suffered a humiliating defeat at the hands of Sumalatha Ambareesh in the Lok Sabha elections.
In Tumakuru, former chief minister HD Kumaraswamy's running feud with SR Srinivas, party colleague and Gubbi MLA, and other senior party functionaries appeared the prime reason for the party's debacle as the latter reportedly worked for the Congress. These results clearly show that the Gowda family's grip is loosening. Many believe Kumaraswamy's style of functioning is responsible for the poor electoral results.
"It is time Kumaraswamy realised his mistakes and took all MLAs and leaders into confidence. If not, the party will be in a very precarious condition when we go into assembly elections," said a senior party MLA.
A handful of MLAs have already decided to quit the party and contest assembly elections either on Congress or BJP tickets. "This being the case, repeated electoral debacles will only hasten a decision to leave," said another MLA.
Some cheer
However, the victory of Suraj Revanna, son of Kumaraswamy's brother HD Revanna, in Hassan and CN Manjegowda's performance in Mysuru, brought some cheer. At final count, Manjegowda won by four votes and while BJP has called for a recount, the result is likely to stand. Suraj's thumping victory indicates that the Gowda family still commands influence in Hassan.
In Mysuru, the party has been on a weak wicket after MLA GT Deve Gowda and sitting MLC Sandesh Nagaraj fell out with Kumaraswamy. They both shared the dais with opposition leader Siddaramaiah in the run up to the polls.
The JD(S) had toyed with the idea of teaming up with BJP in a pre-poll alliance but the ruling party showed no interest, fearing that it would harm their prospects in the Old Mysuru region.
While an understanding between the parties happened at the local level after Kumaraswamy authorised local party units to support whoever they wanted to seats where the party did not contest, it damaged the party prospects, especially in Mandya, sources said.