Mysuru gang rape: Bus tickets & liquor bottles at crime scene helped cops nab 5 | Mysuru News – Times of India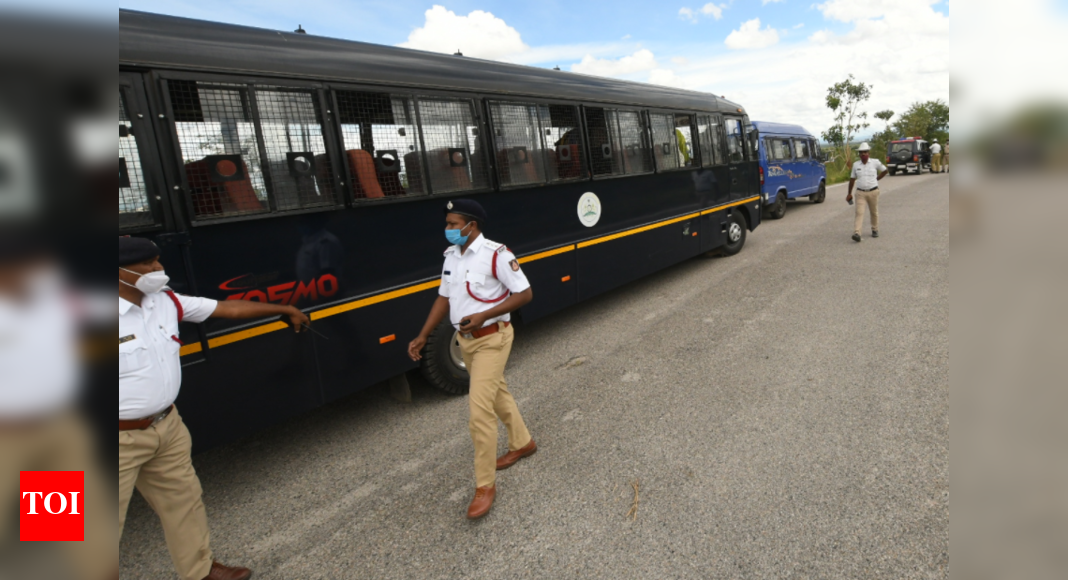 MYSURU: A thorough search of the crime scene led police probing the Mysuru gang-rape case to two bus tickets, which helped them apprehend the suspects 12 hours after they were identified.
An officer part of the investigating team said a criminal often leaves behind something with which s/he can be traced. "A close search of the incident spot and efficient evidence collection helped us find the two tickets, which enabled us to solve the case," he added.
The tickets were purchased in a Tamil Nadu State Express Transport Corporation bus and investigators decided to pursue this lead, a decision that yielded fruitful results. Karnataka police enlisted the support of their TN counterparts and were able to track down the accused. By Saturday morning, five of the six suspects were in the Karnataka police custody.
DG & IGP Praveen Sood also lauded the efforts of Forensic Science Laboratory experts who worked day and night to establish scientific evidence. "Detection is the first stage. We have done it. Securing conviction is the second stage, and we will get it done," he stated.
The problem confronting Mysuru cops was big. No reliable description of the accused meant they had to rely on material evidence collected at the crime scene to solve the case. Besides the bus tickets, police recovered liquor bottles and discerned tyre tracks along the ground. Each of the five teams constituted to probe the case was directed to follow a specific lead.
The tickets had been procured by two of the suspects from Talavadi in Erode district to Chamarajanagar, while the rest of them reportedly travelled by a utility vehicle to Mysuru. Once the duo was nabbed, Karnataka police combed through the metadata of call records at the crime scene in Mysuru and locations in Chamarajanagar and Talavadi. Once the data led police to the duo, they were able to nab three others involved in the crime.
"The accused visited Mysuru with a driver of a utility vehicle and helped unload and load vegetables and fruits at the APMC yard, where they also did other menial jobs to eke out a living. They usually roamed around Mysuru before returning home. Only this time, they committed a heinous offence before leaving the city," said Sood.
The liquor bottles bore security seal of the Tamil Nadu excise department, police sources said, adding they also helped track down the perpetrators. Police officers from Mysuru, Chamarajanagar, Kodagu, Hassan and Mandya were part of the probe.