Mysuru duo distribute 13,000 menstrual kits to migrant women | Mysuru News – Times of India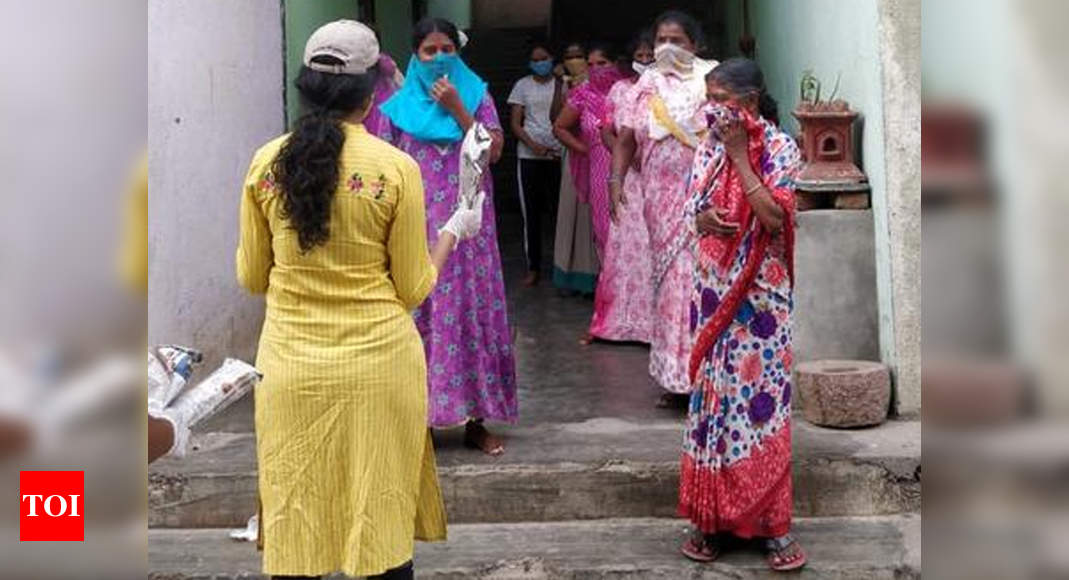 As many as 10,000 sanitary pads have been distributed in nearly 40 different localities in Mysuru by members o…Read More
MYSURU: As the nationwide lockdown and its extension impacted access to menstrual hygiene products to millions of girls and women, two women from Mysuru took it upon themselves to do the needful.
Apart from distributing over 13,000 sanitary napkins to migrant women in Mysuru, Pune, Mumbai and New Delhi, they also educated thousands of women about the importance of maintaining menstrual hygiene. Now they are working on solution to dispose of the used pads and they plan to install dustbins across Mysuru, where they have distributed 10,000 sanitary pads.
Twenty-four-years-old Manasa Rao, a lawyer and development practitioner, who graduated from Symbiosis Law School, Pune and co-founded Reachout India in 2015 and 28-year-old Dr Sagarika Nithyanand who graduated from KS Hegde Medical Academy, Mangalore, are clearly on a mission.
It was their living condition and lack of access to sanitary products during lockdown that motivated them to come to the rescue of the migrant women. Women empowerment wing of Reachout facilitated menstrual hygiene kits comprising of seven sanitary pads, body soap and hand sanitisers, approximately worth Rs 60 each, to women in different parts of Mysuru and three others cities. Reachout volunteers imparted basic knowledge to these women on how to use pad and subsequently dispose of the same.
After the first round of distribution, the team found that a few daily wage labourers/ migrant workers were reusing disposable pads. "It was an eye-opener as it brought to light their abysmal living conditions and lack of attention to menstrual hygiene. Most of the slums didn't have waste disposal mechanism and women often resorted to burning, burying or flushing down the used pads in toilets," said Dr Sagarika.
"We want to take this project forward and set up dustbins specifically for sanitary pads in different parts of Mysuru," she added.
The team is now planning to introduce a menstrual hygiene manual for local government schools as a part of their curriculum.
"We started off with a goal of distributing about 1,000 kits in Mysuru but with the overwhelming support of the local community, our reach expanded," she said.
Their largest drive was at Bharatnagar slum where 2,080 kits were distributed. As many as 1,000 kits in Pune, 2,600 in Mumbai's Dharavi slum and 500 in Delhi's refuge camps have been distributed by Reachout.