Murder probe leads Bengaluru cops to thief; 20 vehicles recovered | Bengaluru News – Times of India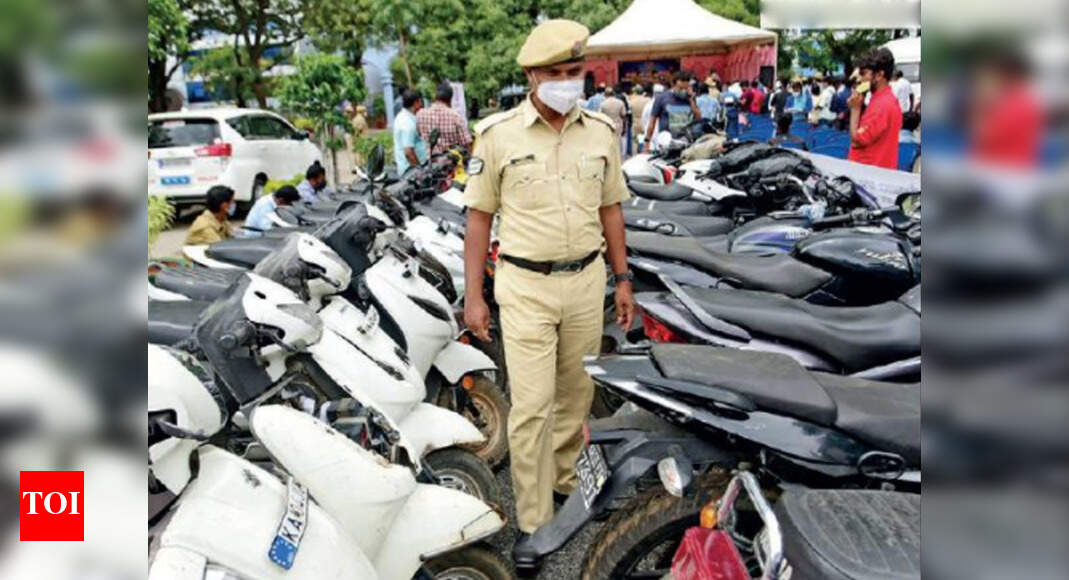 BENGALURU: An ongoing investigation into a murder case helped police crack a series of vehicle thefts reported in and around the city.
Twenty four-wheelers worth Rs 1.8 crore have been seized from Shabbir Khan, in his 30s, a resident of Banashankari. Search is on for his associates Shaktivelu and Saravanna from Hosur in Tamil Nadu.
In November 2018, Abdul Sahid, a driver with an ATM van, went missing with Rs 75 lakh from KG Halli. The case was cracked in May this year and police had arrested his four associates. They told cops they had murdered Sahid, a resident of Wilson Garden who hailed from Assam, after he refused to be part of their conspiracy to steal the money.
They dumped the body in Sakleshpur Ghat. Police had recovered Rs 3.5 lakh, two SUVs, three two-wheelers and 120 grams of gold from the accused.
Police had not found the car used in the crime while arresting the suspects. The accused told them they had disposed it of soon after committing the crime. Deputy commissioner of police (east) SD Sharanappa said: "The accused said they had sold the car to Khan. But they did not have much details of Khan. We traced him to his workplace in Hosur.
Khan had purchased the car from the accused and sold it in Tamil Nadu after changing its number plate and producing fake documents. He used to steal cars from the city. He would change Karnataka registration numbers to those of Tamil Nadu. He sold many, claiming the cars were owned by travel agencies which wanted to sell them due to financial losses suffered due to the pandemic."
Another officer said Shaktivelu and Saravanna are big-time offenders dealing in stolen cars. "According to Tamil Nadu police, the trio has sold more than 50 cars since 2018 by forging documents," he said.