Most theatres remain shut in Bengaluru; cap on audience to blame | Bengaluru News – Times of India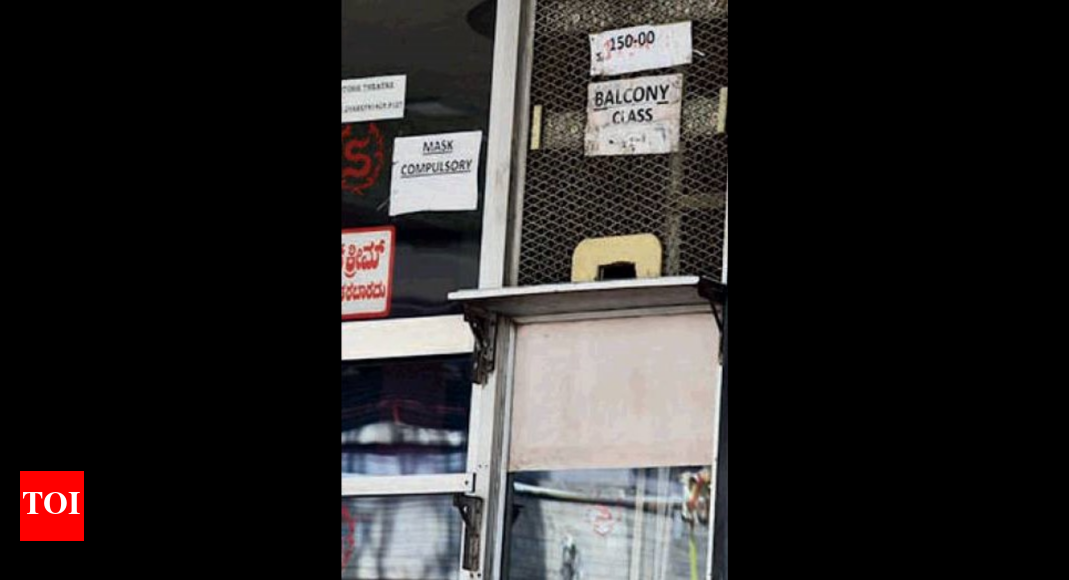 BENGALURU: The Karnataka government's decision to allow cinema halls and theatres to operate from Monday with 50% occupancy drew lukewarm response from the industry. On Day 1 of Unlock 4.0, most theatres in the city remained closed. Reason: Neither were theatre owners prepared to screen movies, nor were there any new releases.
Theatre owners said that producers, especially those making big-budget films, are showing no interest in releasing their movies till 100% occupancy is allowed.
Karnataka Film Chamber of Commerce vice-president and actor Umesh Banakar told TOI that the guidelines were annoucned on Sunday afternoon and that theatres weren't prepared to reopen. Many theatres started sanitising their premises on Monday, but it will take time to screen new movies, he added.
According to KFCC, there are about 630 single-screen theatres in the state and 260 multiplexes with four lakh seats. Twelve lakh employees are dependent on the industry.
Exhibitors said they are helpless as producers are ready to release their movies only if 100% occupancy is allowed. Multiplexes too remained closed. Nandeesh MR, general manager of Garuda Mall, said no movies were screened due to lack of new content.
Karnataka Film Exhibitors Association president KV Chandrashekar said if any producer is interested in releasing movies under the given circumstances, theatres are ready to screen them. "Discussions have been going on. We might get a clear picture about new movie releases on Friday," he added.
DK Ramakrishna, president of Kannada Film Producers Association (KFPA), said there are two sides to the issue. "While producers are checking if people will come to theatres given the pandemic situation, exhibitors are looking at the cost of screening movies. It will take a while as filmmakers interested in releasing movies need time to start promotions," he said.
NM Suresh, secretary, KFCC, said they have called for a meeting of producers, exhibitors and associated persons. "We will collect the opinions of producers who are willing to release movies and also exhibitors to reach a conclusion. We will request the chief minister to allow 100% attendance in theatres," he added.
The state government recently waived property tax for single-screen theatres for 2020-21 to help them overcome losses. According to KFCC, there are about 630 singlescreen theatres in Karnataka which paid Rs 10 crore property tax to the government.
There are about 130 theatres in Bengaluru city alone and 110 come under BBMP limits. These theatres pay property tax varying from Rs 2.5 lakh to Rs 4 lakh each, based on their location and size.