Most patients in Mangaluru ICUs are not double-jabbed | Mangaluru News – Times of India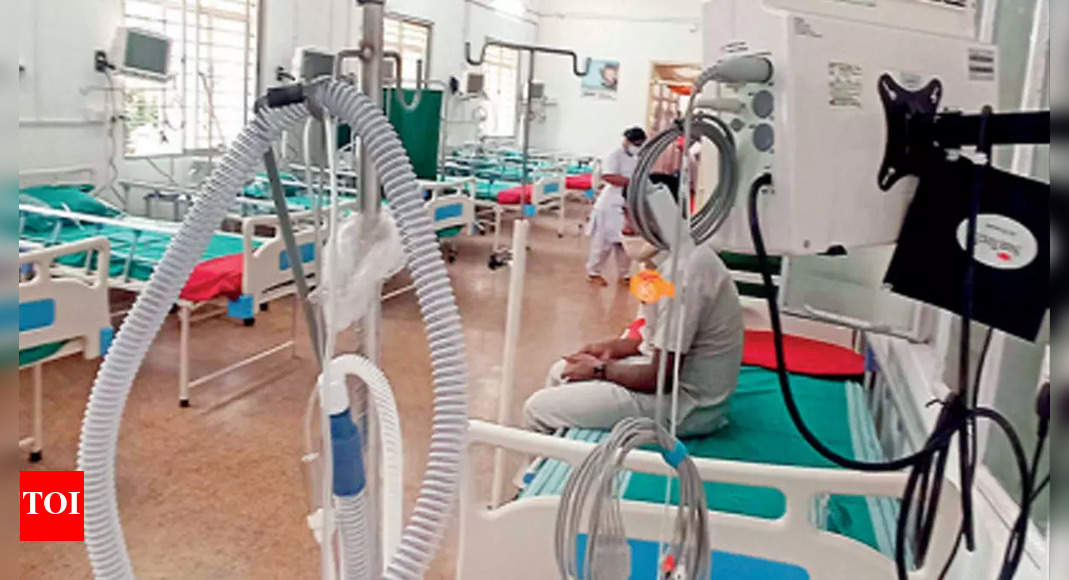 MANGALURU: Many of the Covid-19 patients undergoing treatment in the intensive care unit (ICU) were not fully vaccinated when they were first admitted, say doctors in Mangaluru. At Wenlock District Hospital, for instance, 10 out of 12 patients in the ICU are not double-jabbed.
Dr Sharath Babu, a pulmonologist at the hospital, told TOI that patients had been able to battle the disease for a longer duration, close to a month, because of better treatment strategies. "Most of the people falling sick now are non-immunised ones. We are seeing very few vaccinated elderly patients who are ill. Most of the elderly patients under treatment are comorbid," he said.
Dr Babu added: "Being vaccinated does not mean that one will not fall sick. But as we are at the fag end of the second wave, we can certainly say that the severity of the disease among young patients who are vaccinated is less. In the past month, we have observed that vaccines are significantly effective in protecting people from severe disease and death. With the test positivity rate decreasing over the past one week, the daily admissions have dropped below five."
Dr Farhan Fazal, a consultant for infectious diseases at KMC Hospital, has noticed a similar trend. He said that the number of fully vaccinated people in the ICU was far lower compared to patients who had not been jabbed. "The ICU caseload has decreased, while our understanding of the disease has improved. Hence, we are able to manage the disease better," he explained.
Patient spends 4 months in hosp
A 45-year-old man who had severe Covid spent nearly four months in the intensive care unit of Wenlock hospital. "Since the patient is suffering from post-Covid sequelae and requires external oxygen support, he has been shifted to a taluk Covid healthcare centre," Dr Babu said. The man was admitted on May 15.