More Retail Outlets, Ads In Metro Stns To Up Revenue | Bengaluru News – Times of India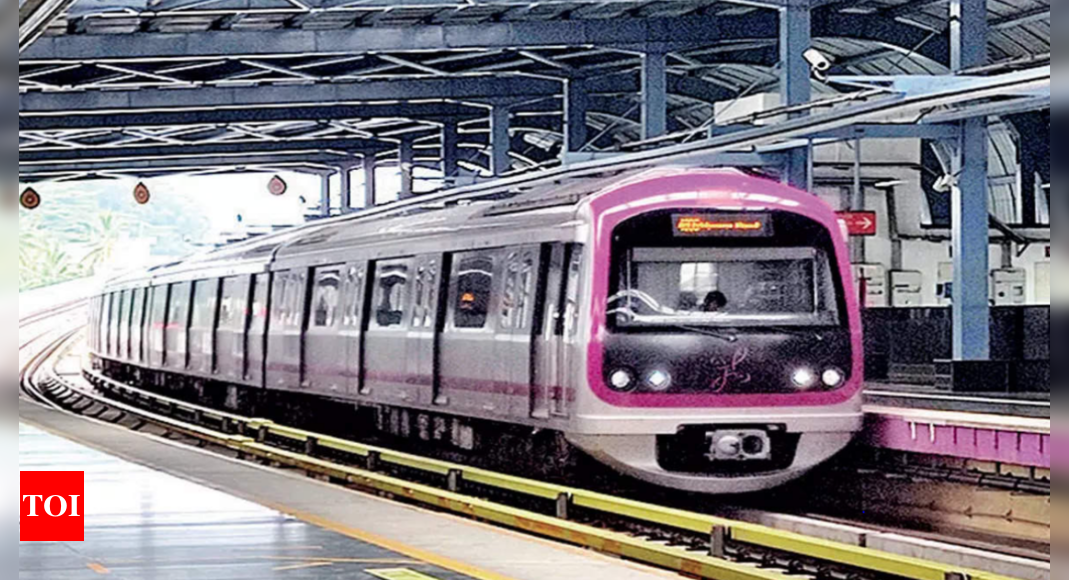 BENGALURU: Namma Metro's non-farebox revenue will be increased to 25% in two years, according to BMRCL MD Anjum Parwez.
"Metro stations will have more retail outlets, including coffee shops, medical shops and stores selling chocolates. We also have plans to set up electric vehicle-charging and battery-swapping stations," he told STOI.
The focus will be on advertisements inside trains, on pillars, platforms and station buildings. "But we don't have any plans to wrap trains with advertisements like some other Metro operators as it will affect aesthetics. We will focus more on advertising revenue once the BBMP ban is lifted. Firms will also be allowed to put up LED screens at stations for advertisement and branding," Parwez said.
"For the existing stations, there are no immediate plans to provide semi-naming rights to companies (to allow their name to appear as prefix to the station name). But those interested can tie up for upcoming stations like Infosys Foundation-Konappana Agrahara Metro Station (Electronics City)," he said.
A recent report by International Association of Public Transport, an NGO, had said Bengaluru Metro's non-farebox revenue such as rent and advertisement forms only 9% of the total — the lowest among Delhi, Mumbai, Bengaluru, and Chennai. In Delhi, 37% of the revenue comes from sources such as feeder bus, rent, revenue from real estate and consultancy. Non-farebox revenue in Mumbai and Chennai is 14% and 16%, respectively. The contribution is 58% and 28% for MTR Hong Kong and SMRT Singapore, respectively
Asked about poor last-mile connectivity from Metro stations, Parwez said a cab service by ex-servicemen will soon be given parking space at major stations. "This will ensure safe and reliable service for passengers for last-mile connectivity."
He added that BMTC will also soon operate 90 electric Metro feeder buses. "The private firm Metro Ride has already launched electric autos in many stations and have plans to extend the service to a few more stations. Yulu has provided Miracle (electric scooter) in many stations. We will encourage all firms/startups which provide last-mile connectivity solutions to Metro passengers," he said.
'
Ridership
picking up'
Parwez said the past two years have been a difficult period for the transport sector because of Covid-19, but ridership has picked up in the last 4-5 months. "Now, Namma Metro's daily ridership has increased to 3.3 lakh. We will be able to recover daily operational costs if it touches at least 4 lakh. We are expecting this to happen by next month as many IT companies are now reopening," he said.
The daily ridership was 5 lakh before the pandemic.
He said the national common mobility card is ready to be launched. It is a universal card and can be used to shop and pay for parking, and can be integrated with other modes of transport such as BMTC, taxis or autos.
On monthly passes for passengers, Parwez said the idea is being considered but nothing is finalised yet.