Mekedatu work: Congress will back govt, DK Shivakumar tells Yediyurappa | Mangaluru News – Times of India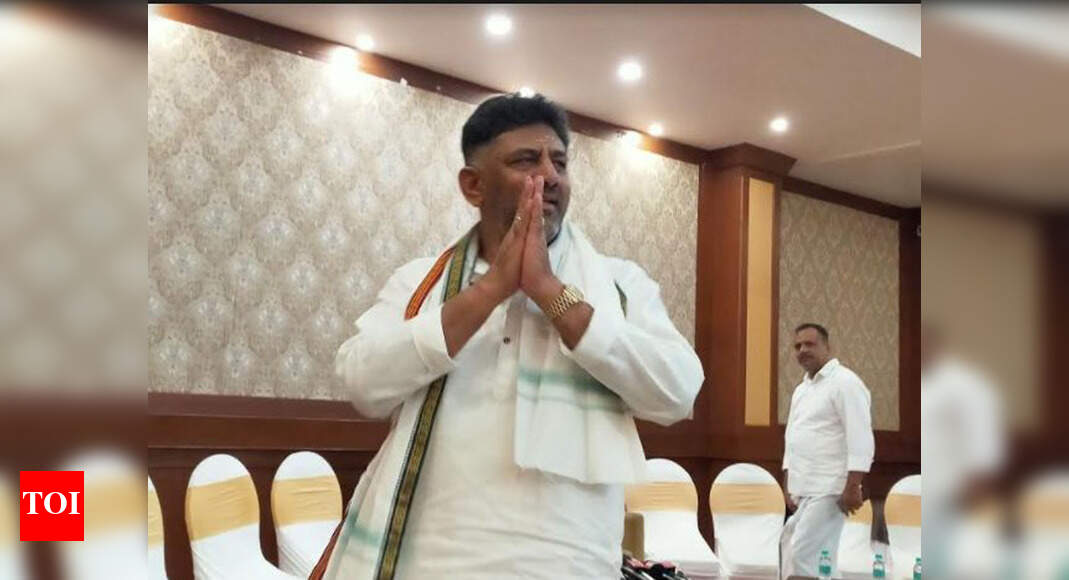 MANGALURU: Terming chief minister BS Yediyurappa's request to his Tamil Nadu counterpart in connection with Mekedatu project an act of beggary, KPCC president DK Shivakumar said Karnataka should commence the work on the project immediately.
A detailed project report (DPR) for the project has already been done and the process of tender also has begun, he said. "Yediyurappa is requesting Tamil Nadu chief minister though they (BJP) claim to have a double engine government. They have BJP government at the centre and state too. They claim that all development works in Karnataka will go smooth with this double engine government. Hence, now begging and mediating with Tamil Nadu will not bring laurels to Karnataka. I urge Yediyurappa to show his political will and protect the interests of the state. We will back you apolitically. Invite tenders and commence the work," Shivakumar told reporters.
"It is purely Karnataka's scheme, which has already received environment clearance. We are not going to snatch Tamil Nadu's share of water. We are not going to acquire even a single acre of land from Tamil Nadu for the project. Nearly 95% of the areas to be submerged due to the project is in my constituency. This includes nearly 500 acres of private land and rest belongs to the government. Further, the dam is also proposed to be constructed in my constituency. Hence, it is totally our internal issue and the dam should be built in two-three years so that drinking water can be supplied to Bengaluru. Though the dam is proposed in my constituency, the water is reserved only for Bengaluru," Shivakumar said.
The state needs not seek sanctions from the central government for the project, he said. "It is state's land, water and we are spending our money. There are many judgements of the Supreme Court that makes it very clear that there is no need of any permission for such projects," he added.
Shivakumar was in Mangaluru to study the problems of fishermen in coastal Karnataka.