Mask-vending units set up in Hubballi | Hubballi News – Times of India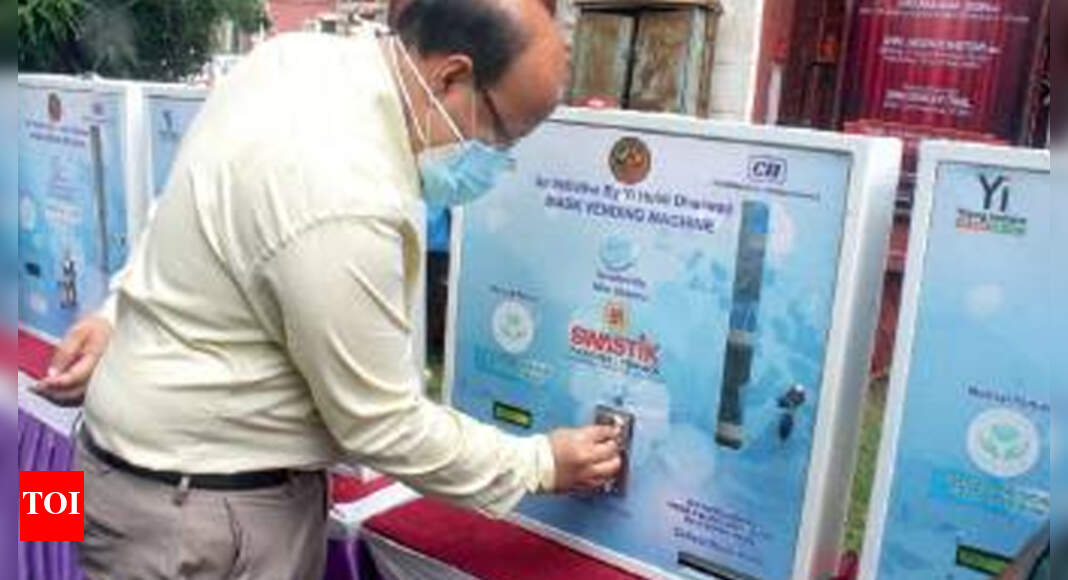 HUBBALLI: With the help of NGO Young Indians, the Hubballi-Dharwad Municipal Corporation plans to provide masks to people at Rs 2 each in public places, mainly markets, bus terminals and railway stations.
The YI's Hubballi unit will set up 12 vending machines in Hubballi. Customers need to insert a Rs 2 coin in the machine which will release a surgical mask with three layers. "As per WHO guidelines, a three-layered mask is the best tool to keep the coronavirus at bay. Many people still use handkerchiefs which is not a safe practice. The HDMC commissioner gave us this idea and we brought it to fruition," said Dr Srinavas Joshi, founder chair, YI.
Karan Agarwal of Young Indians said: "We contacted a Mumbai company which manufactured the machines as per the requirements. In each machine, 100 masks are loaded at a time. The number of masks available is displayed and there's power backup for five hours. An agency will monitor the functioning of vending units and loading of masks."
Suresh Itnal, commissioner, HDMC, said for six months, Young Indians will manage operations and maintenance, after which, HDMC will take over. "Depending on public response, the number of machines will be increased," he added. The units will be installed on Monday and operational from Tuesday.