maoists: Kerala ATF squad arrests two Karnataka Maoists | Mysuru News – Times of India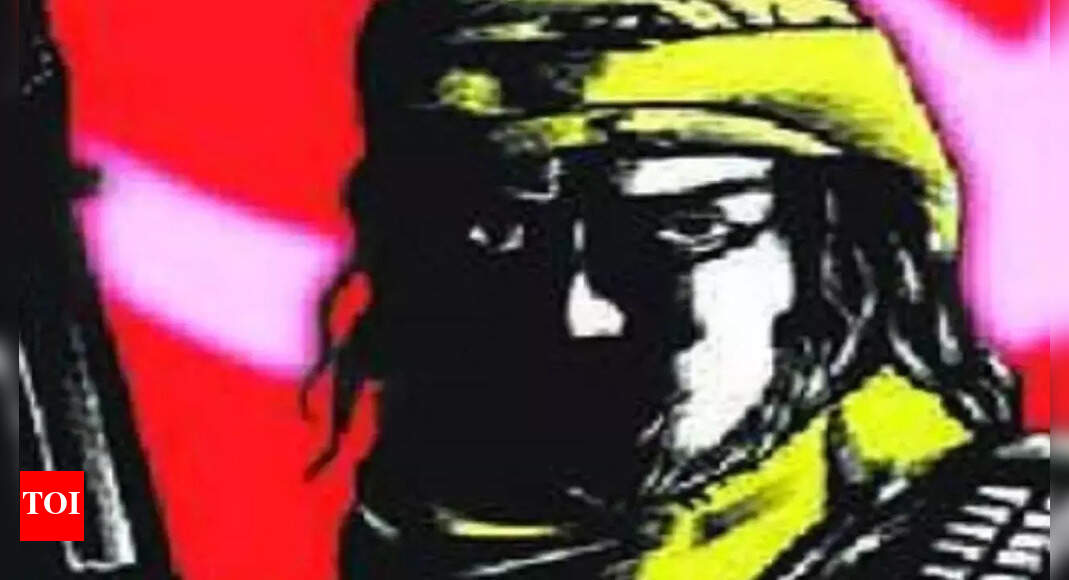 CHIKKAMAGALURU /KANNUR: Two Maoists from Karnataka who were wanted since 2005 and arrested on Tuesday have been sent to judicial custody by a Thalassery court in Kerala.
The underground Maoists, BG Krishnamurthy and Savithri, who have several cases against them in Karnataka, Kerala and Tamil Nadu was arrested on Tuesday from near Madhur forest checkpost in the Sulthan Bathery-Gundlupet route.
On Wednesday, they were produced before the district sessions court in Thalassery under tight security and remanded in judicial custody till December 9. The duo was later moved to Viyyur central prison. in Thrissur.
According to sources, Krishnamurthy was the secretary of the Western Ghats Zonal Committee. The two were being hunted since February 2005 after Maoist leader Saketh Rajan was gunned down in Menasinahadya in Chikkamagaluru, sources said.
Over 50 cases are pending against 42-year-old Krishnamurthy in Chikkamagaluru, Shivamogga, Udupi and Dakshina Kannada districts. More than 22 cases are pending against 36-year-old Savithri, according to sources.
Krishnamurthy and Savithri face charges for spreading Maoist ideology, possession of weapons, weapons training and unlawful assembly with an intention to launch an armed agitation.
Krishnamurthy, known as BGK among Maoists, was born at Nemmaru village in Sringeri taluk. He became a leader for the Maoists' Western Ghats special region committee. Savithri is from Mavinakere village in Kalasa taluk and was associated with Kabani dalam, which is active in Karnataka and Kerala, mainly in Wayanad.
Krishnamurthy studied BA LLB in Shivamogga. He was interested in Maoist ideology from his college days and joined an agitation to save the Kudremukh forest in Chikkamagaluru.
Even when his father Gopallaiah died from cancer in 2018, Krishnamurthy did not visit the family, it is believed, although the body was kept for two days for him.
Savithri is the former wife of one-time Maoist Vikram Gowda. They divorced a couple of years ago. She left Malnad district for Wayanad a decade back.
Speaking to the media, Chikkamagaluru SP Akshay MH said he had no information about the arrest of the duo.