mangaluru: Mangaluru: Work from home, interstate travel restrictions hurt KSRTC | Mangaluru News – Times of India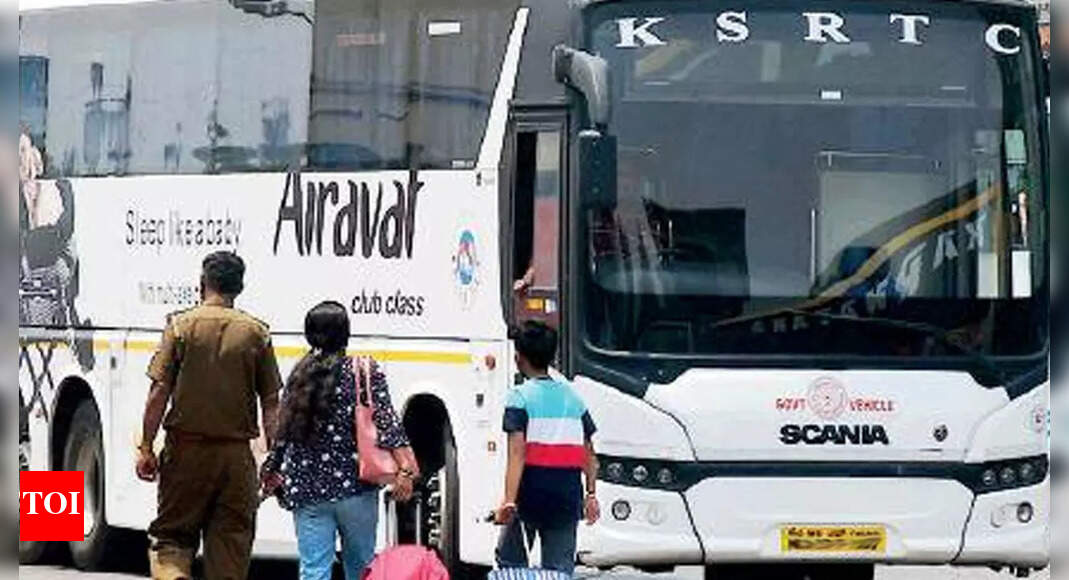 MANGALURU: Although people are looking to catch up on missed trips with family and friends, they are hesitant to use public transport, especially buses, for long-distance travel. This is evident from the fact that KSRTC Mangaluru division is yet to get back to pre-Covid days in terms of revenue.
The demand for AC buses, especially on the once-lucrative Mangaluru-Bengaluru route, is yet to pick up. Currently, only about 40 AC buses ply on the route as against 65-70 buses per day in the pre-Covid era. Add to that work from home (WFH) arrangements and the public transport unit is in the doldrums.
SN Aruna, Mangaluru divisional controller, KSRTC, said: "We are recovering, but progress has been slow. On the Bengaluru route, with WFH continuing especially for employees in the IT sector, the demand for premium segment buses is yet to pick up. It has not yet reached pre-Covid levels. Restrictions on international travel are hurting too as there is a reduction in the number of people travelling to Bengaluru from Mangaluru. Also, fewer people from the business community are opting to travel by bus."
The division used to earn a revenue of about Rs 70 lakh per day is now earning about Rs 50-55 lakh/ day. However, buses on the Mangaluru-Dharmasthala route are running to near full capacity, he said.
Aruna said revenue has been hit also because of restrictions on interstate travel, especially to Kerala. Some 38 buses used to ply on the Mangaluru-Kasaragod route every day. There were also two services per day to Ernakulam and two more to Mysuru via Kanhangad.
Similarly, buses used to operate to the Kerala border via BC Road-Vittal, but that too has stopped. Once the positivity rate reduces in the neighbouring state, the district administration may grant permission for buses to operate between Mangaluru and Kerala, Aruna said. He also said with schools reopening, business is expected to pick up.