Mangaluru fire mishap: Students shifted out of SSLC exam hall | Mangaluru News – Times of India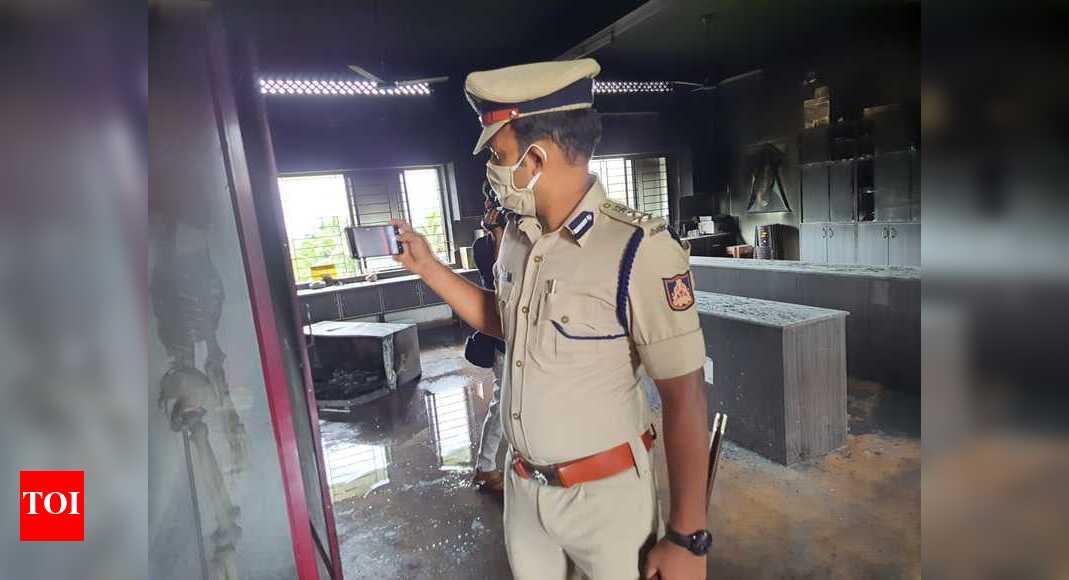 MANGALURU: Following an accidental fire at an SSLC exam centre in Hira PU College building at Babbukatte near Thokkotu, the education department shifted students to the nearest degree college building.
As many as 208 students were allotted Hira College centre to write the exam. Mangaluru city police commissioner N Shashi Kumar, who visited the centre, said a fire broke out due to a short-circuit from a refrigerator kept at the biology lab on the first floor of the building. The incident happened at 10.45am, 15 minutes after the commencement of the exam.
"Students were immediately shifted to the degree college building. No casualties reported and the examination process was not disrupted. Officials of the department of public instruction made necessary arrangements for the exam," the top cop said.
Dakshina Kannada ZP CEO Kumar said: "Students who were writing the exam in four rooms were shifted to the degree college. They were also given an additional 30 minutes given the time lapse."
Of the 30,606 students, including 441 from Kasaragod district of Kerala, who had registered to write the exam at 179 centres in Dakshina Kannada district, 37 remained absent. Fifteen students, who had tested positive for Covid-19, wrote the exam. Meanwhile, 32 students with health issues were made to write the exam in special rooms. All 441 students from Kerala wrote the exam.