Mangaluru: Buying vegetables turns costly as price breaches Rs 100 per kg | Mangaluru News – Times of India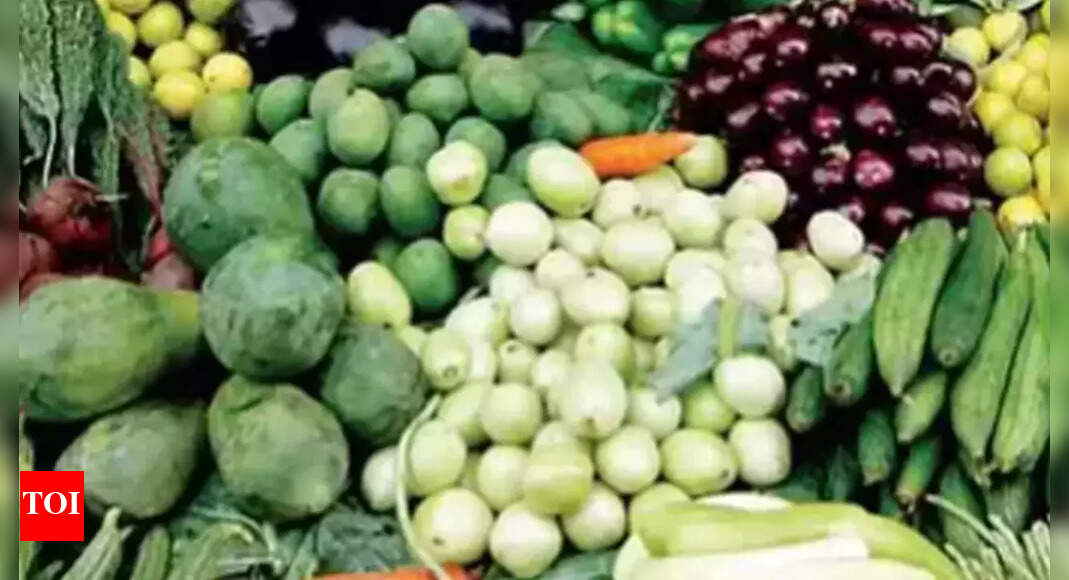 MANGALURU: If the favourite drumstick pieces in the ubiquitous sambar at home or the restaurant are missing, don't be surprised. They will not appear in the lentil-based vegetable stew anytime soon with prices of the culinary vegetable hovering at Rs 240 per kg.
The price of drumstick has more than doubled from last fortnight to 400% in a month holds no surprise with yield going down drastically with inclement weather in vegetable growing areas that supply to the coastal districts. The prices have seen an upward trend since the beginning of Dasara and never come down even after festivities. The unseasonal rains have seen to that after Deepavali prices have gone further north and not down. The irony is that tomato, which gets thrown by farmers during distress sale, is fetching a princely sum of Rs 110 per kg, that too for inferior variety here.
So much so that one hardly gets even skin of the tomato, which lends that tangy taste to the sambar and instead populated with the cheaper varieties of vegetables like ash gourd (Rs 22 per kg), pumpkin (Rs 20 per kg) and yam (Rs 33 per kg) in restaurant sambar.
While tomato has breached the century mark, so has capsicum (Rs 112 per kg), carrots (Rs 100 per kg) with other contenders nearing the century mark being double beans and cowpea, ridge gourd, cauliflower, ivy gourd, ladies finger, all in excess of Rs 75 per kg.
However, prices of potato and onion have been steady at Rs 32 and Rs 38 respectively.
HOPCOMS secretary Ravichandra Shetty says that a fortnight after weather stabilizes there may be some parity, lest this situation will continue with demand outstripping supply, with middlemen cornering profits. "The situation on Monday is such that we got only three tons of vegetables for a five-ton indent. On Tuesday, the indent is for 3-4 tons, and we hope to get at least half of it," he said.
Hopcoms, which procures vegetables from Chikkamagaluru, Hassan and Bengaluru for local distribution, has eight outlets in the city and seven in the other taluks of Dakshina Kannada.