'Managed Farmlands' is a trending future-positive concept. Have you heard of it? – Times of India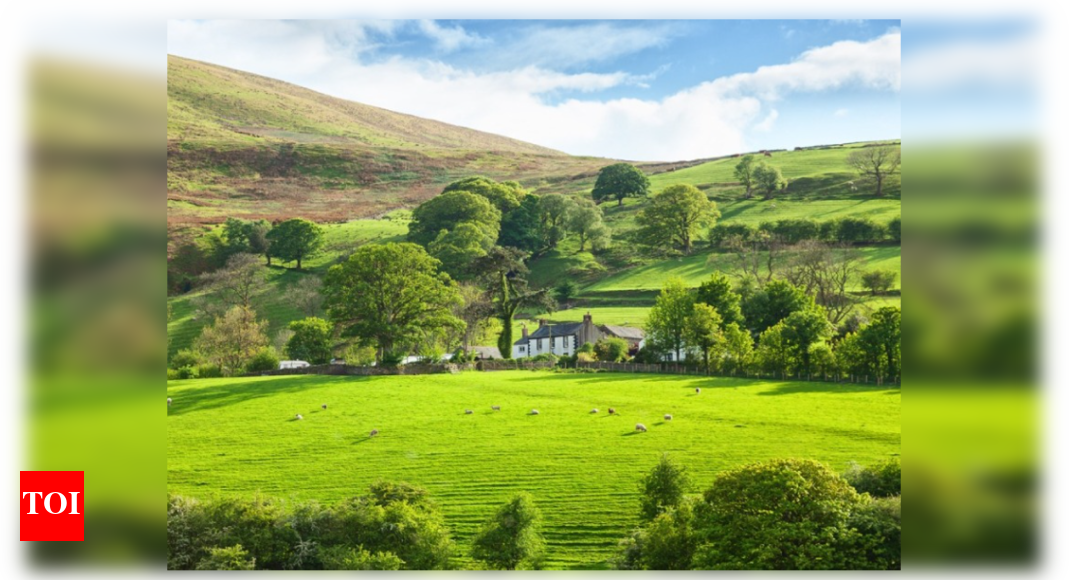 Since the pandemic-initiated lockdown started in March 2020, most of us have been confined to our homes and have been working from home. People living in the metro cities have found themselves struggling with the size of their abode. Indeed, a place that was previously being used just to sleep became the whole habitat of the person and that instigated a lot of emotions. People started realizing the stress of living in the city and the importance of a bigger home along with the necessity of a getaway and travel. And that has brought a lot of changes not only to our lifestyles but to our mindsets as well. Some companies and employees have realized that it is not a suitable setup for the long term while others have gone back to the drawing board to figure out their next step. In all this, one thing is evident- people have got fatigued sitting at their homes and are looking for either a bigger home or a convenient escape and companies are pondering on how to give their employees the freedom of choosing the workplace and residence too. A lot of companies have given the option of work from home for a lifetime.
Due to this, farmlands, especially the managed farmlands have become a popular avenue among people looking to invest not only for the monetary returns but also the aspirational value of the property. Managed farmlands are nothing but farmlands that are owned by individuals or institutions but cared for by an experienced agency. Being handled by experienced people lowers the risk level and increases the chances of getting high returns.
In the scenario where our homes are becoming offices and vacations are becoming our homes, owning farmland is a futuristic way of having a weekend getaway always at bay. It not only brings you closer to nature but also fulfils your aspirations of farm owning as well. Other reasons why managed farmlands are set to be highly popular in future include- the increase in bio-diversity and help to revive nature, the need for a relaxed atmosphere beyond the city's rush, the huge growth potential in agriculture and their value as a passive income opportunity.
How the managed farmlands work is also quite simple, a developer aggregates the land and sells it to individual customers. A professional farm manager manages the farm and the yield generated. After harvesting, the financials are sorted and the income is shared among the owners and farm manager.
Some of the asset classes that are included in managed farming are-
– Tea/coffee estates
– Teak/sandalwood/silver oak
– Fruit orchards
– Mixed farming
– Animal husbandry
All of these have gained sustainable momentum in India but still, it is not at its full potential. Internationally this culture and investment avenue has gained too much more prominence and maturity as compared to India. In India however, it is a much futuristic project one in which a lot of the big players of the real estate industry are investing and believing. A lot of its future also depends on the way technology shapes up in the agriculture business. It has been forecasted with huge changes incoming.
One initiative that bears hope for this avenue is FARMLAND BAZAAR by Elegance Enterprises of Bangalore. The company launched India's first-ever online marketplace for farmlands. This can be seen as a solution from many perspectives. On one hand, it helps the farmland owners and managers to list their projects with ease and become visible to potential investors. On the other hand, it helps solve the problems and answer the doubts of the customers. The customers cannot only get all the information about the project or compare different projects but also can learn the various aspects of the industry. The platform will help them understand the various legal, financial and aspirational aspects of the avenue. Consultancy is also a big part of Elegance's plan. It was also clear as they launched the project in an educational webinar where they hosted a lawyer, a managed farmland developer, an agricultural scientist and a software company's CEO to talk about all there is to know while, before and after investing in managed farmlands. Notably, FARMLAND BAZAAR will not only have farmlands but also farmhouses and vacation homes listed making it a one-stop-shop for everyone looking for investing something more than money i.e., rejuvenation and satisfaction. You can check the platform out at www.farmlandbazaar.com or you can call +91 80508 91002.
The audience of the webinar also defined the target market for such properties in India. As it was attended by mostly software engineers of the age group 35-50 years. As these are the people who are affected by the rush of the city and have been struggling with mental peace and getting a life outside of gadgets. With these people enthusiastically coming together to realize the importance of managed farming- the industry can soon be headed to its highly predicted potential.
Disclaimer: This article has been produced on behalf of Farmland Bazaar by Mediawire team.