Man with five 'wives' beats up his son's young wife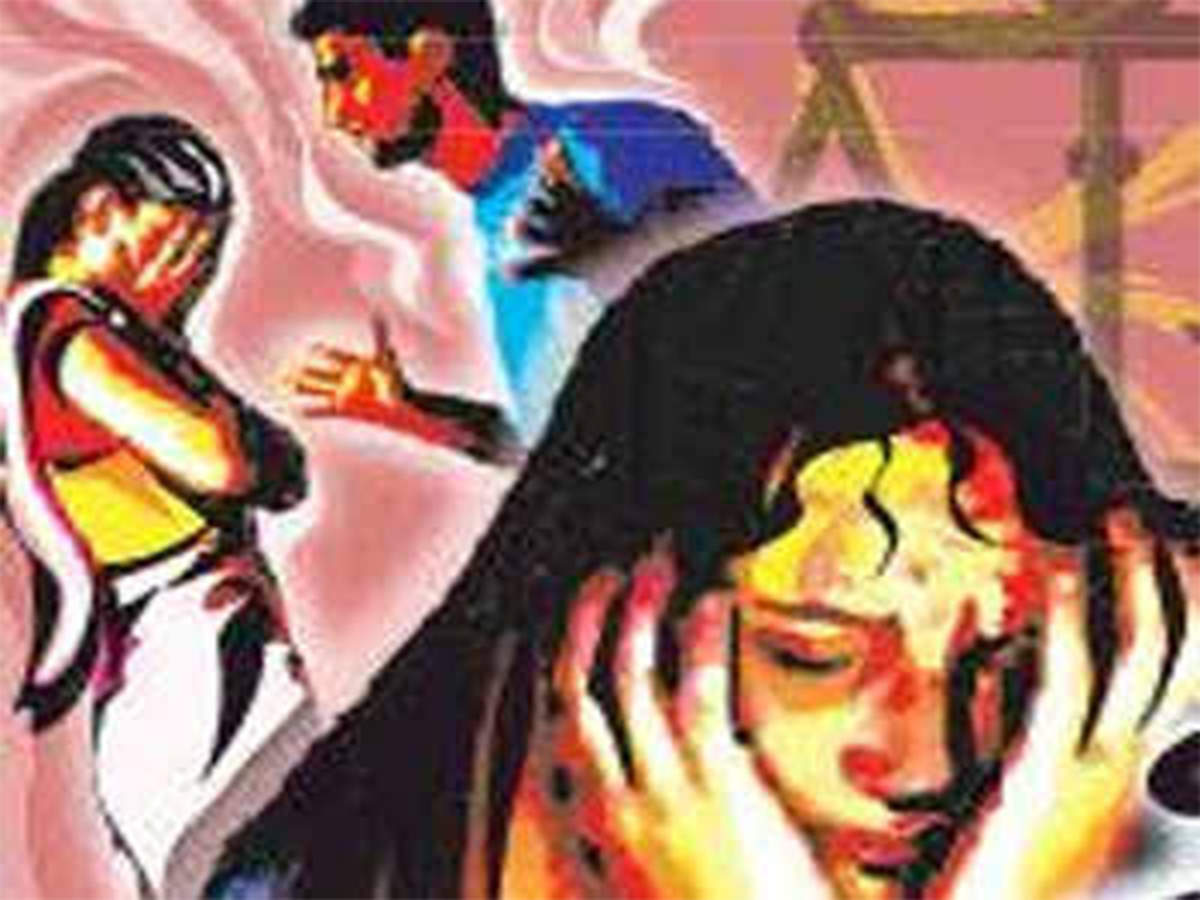 New bride gets caught in old property dispute
A man in his early twenties from Peenya has filed a criminal assault complaint against his father and step-brother for beating up his 19-year-old bride and his mother. Puneeth's mother, Radha, had issued a notice to one of their tenants to vacate the apartment so that she could move into the building where her son and her new daughter-in-law Supriya lived.
Puneeth, an employee in a private company and a resident of Nagasandra had married Supriya in May. They lived in a huge building along with 13 other tenants who were paying rents to Rajanna, Puneeth's father.
Puneeth claimed that the entire building with all the 13 houses were in the name of his mother Radha who is the second wife to Rajanna. Radha lived separ ately in a rented house in the next lane, while Puneeth and Supriya after getting married lived in one of the houses Radha owned. Rajanna lived with his first wife and his family in the neighbourhood.
On receiving the notice, the tenant brought it to the attention of Rajanna. The latter turned furious and assuming that Supriya was instigating this, barged into Puneeth's residence on Saturday night at around 9.40 pm. He demanded that Supriya read the notice and warned her not to interfere in his house matters or in matters of rent. The argument escalated with Rajanna hurling filthy abuses at Supriya. He is alleged to have assaulted her with a log on her shoulders, head and hands. Rajanna also threatened Supriya that he would finish her off if she interfered with his tenants.
Meanwhile, Puneeth asked his father why he was beating up his wife instead of his own second wife Radha, who had sent a notice to the tenant. Rajanna had no answer for this. Meanwhile, Puneeth's step-brother Ravi, Rajanna's son from his first wife, assaulted Radha with a helmet while she was returning to her house that night.
Puneeth then approached the Peenya police and filed a complaint based on which the police booked a case of assault and criminal intimidation against Rajanna and Ravi for assault. "My father, who is around sixty years old, has five wives including my mother and the family is full of disputes regarding property," Puneeth concluded.
Further investigations are on.