Man sues retailer for forcing him to buy bag in Bengaluru | Bengaluru News – Times of India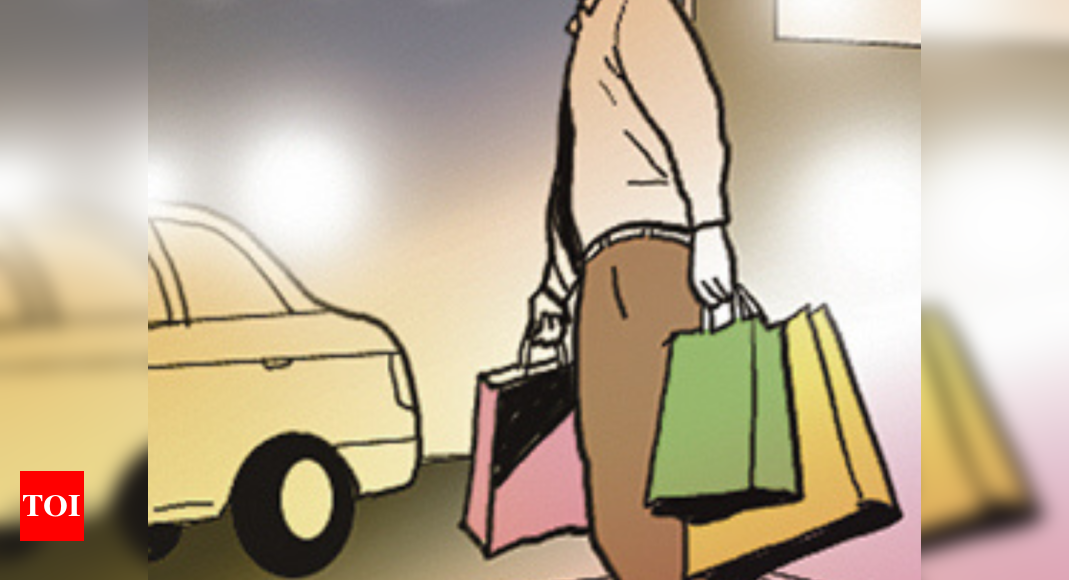 BENGALURU: A Bengalurean took a cellphone retail firm to the consumer court, claiming that it sought to use him as a live advertisement by forcing him to buy a carry bag prominently displaying the firm's ad. Stating that forcing the company's carry bag on the customer was unfair trade practice, the court recently ruled that the company refund the man Rs 17.8 he had paid for the bag and Rs 1,500 as compensation.
The proceedings in the case unfolded at Bangalore Urban 2nd Additional District Consumer Disputes Redressal Commission in Shantinagar after Srinivasa GV of Ramanagara district lodged a complaint against Sangeetha Mobiles Private Limited and its Rajajinagar branch in Bengaluru on June 11, 2019.
The 39-year-old had purchased a cellphone from the outlet on May 6, 2019 after paying Rs 13,220. But a detailed invoice later revealed that the retailer had charged him Rs 17.8 for a canvas bag, which prominently carried their company logo.
An infuriated Srinivasa approached the manager of the outlet and demanded that he be refunded the bag cost as he did not want to be a live advertisement for the cellphone retailer and the bag had been forced on him. But the seller refused to oblige.
Srinivasa took the managing director of Sangeetha Mobiles Private Limited and the Rajajingar branch manager to consumer court. In the litigation, Srinivasa's attorney presented his version, while the firm's managing director Hari appeared on behalf of the opposite parties. While the firm argued that it is indeed a legal practice to sell non-plastic carry bags to customers, Srinivasa's lawyer countered it stating that he was sold the bag showing a big ad of the retailer, despite his refusal to purchase it. After over 17 months of litigation, the judges in their verdict pronounced on November 25, 2020 slammed the cellphone retailer for its action towards the customer, citing similar cases heard by various courts in the country in the past.
The judges came to the conclusion that Srinivasa was used as an advertising medium as the firm sold him the bag with their logo and it was indeed unfair trade practice. There is nothing wrong in selling a bag to the customer, but forcing him to buy a bag with the firm's branding is illegal, they observed.
The court ruled that the managing director and the manager of the cellphone retailer must repay Rs 17.8 to Srinivasa towards the canvas bag, apart from Rs 1,000 for causing him mental agony due to the episode and Rs 500 towards his court expenses, all within 30 days of the verdict.