Lockdown trap: 962 Bengalureans fall prey to online fraudsters | Bengaluru News – Times of India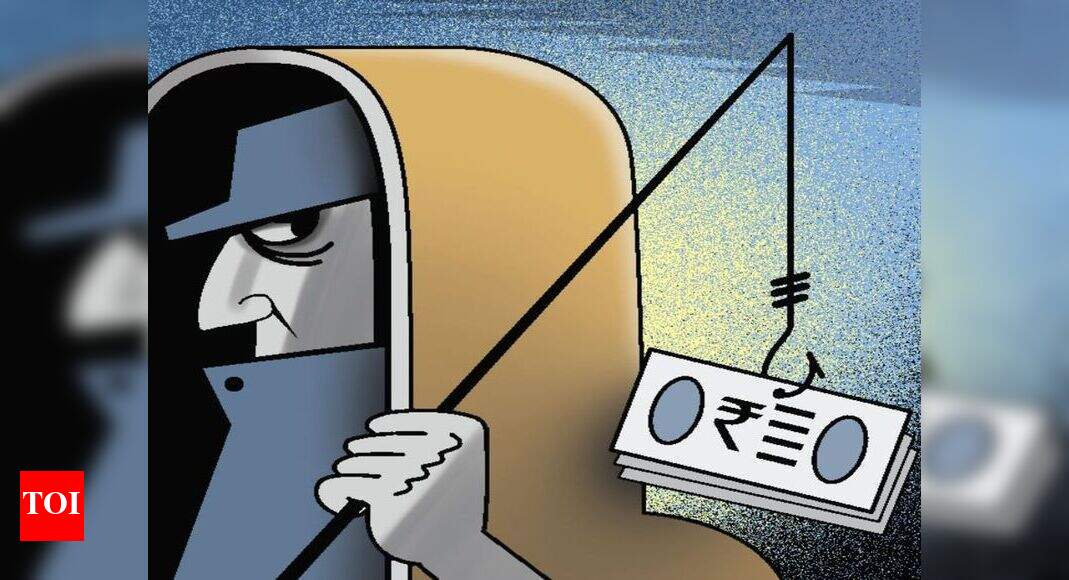 BENGALURU: Despite having spent Rs 5,000 towards repair, when the air-conditioning system at home failed to work, 62-year-old Johnson (name changed) wrote a negative feedback online and tagged the manufacturer. Later that night (some time in the first week of May), he received a call from a person claiming to be the company's executive. The man apologised, offered to reimburse the bill and sought his bank details, apart from sending him a link. Johnson suspected foul play and chose not to click on it.
The senior citizen just got lucky and his hard-earned money was saved. But there were 962 others in Bengaluru who together lost crores of rupees during the lockdown (March 23 and May 19) to scamsters. On an average, 18 cases were reported every day.
Times View
In 2019, the US economy, according to the FBI, saw losses of $3.5 billion because of internet-enabled scams. The numbers in India are rising as well, a result of an expanding online economy. The crimes are the same: phishing and similar ploys, non-payment/non-delivery scams and extortion. But criminals are getting smarter, and it is getting harder to tell scams from genuine emails, so much so that even internet-savvy users and organisations have fallen prey to fraudsters. It has become a necessity for citizens to treat all online communication, especially relating to finance, with deep suspicion.
"What has baffled us is the brazenness with which fraudsters attacked and the gullibility of people who fell prey to them. However, the number of cases wasn't unusually high compared to normal times," an officer said.
The highest number of cases was registered in west division (227). While phishing in the name of providing insurance money, Employees' Provident Fund, renewal of credit/debit cards, job frauds and Olx and Facebook scams thrived during the prolonged lockdown, many people lost money while procuring groceries, alcohol, masks and hand sanitisers delivered at the doorstep.
Police said malicious links were shared on mobile phones asking recipients to download the Aarogya Setu app and seeking banking information, all targeted at stealing phone data. An officer said many were glued to their phones, and cybercriminals took advantage of this, sometimes pretending to be bank representatives wanting to issue/ renew credit/debit cards.
On May 12, Sunil Kalamathu George from Yeshwantpur, got a call from a person. The fraudster made away with Rs 2.3 lakh on the pretext of facilitating renewal of credit card.
On April 22, Lal B of Govindarajanagar received a call stating he had won Rs 25 lakh for participating in an online quiz show. An excited Lal shared his banking details and ended up losing Rs 13,700.