Laxman Savadi: No plan to hike bus fares says Karnataka transport minister | Hubballi News – Times of India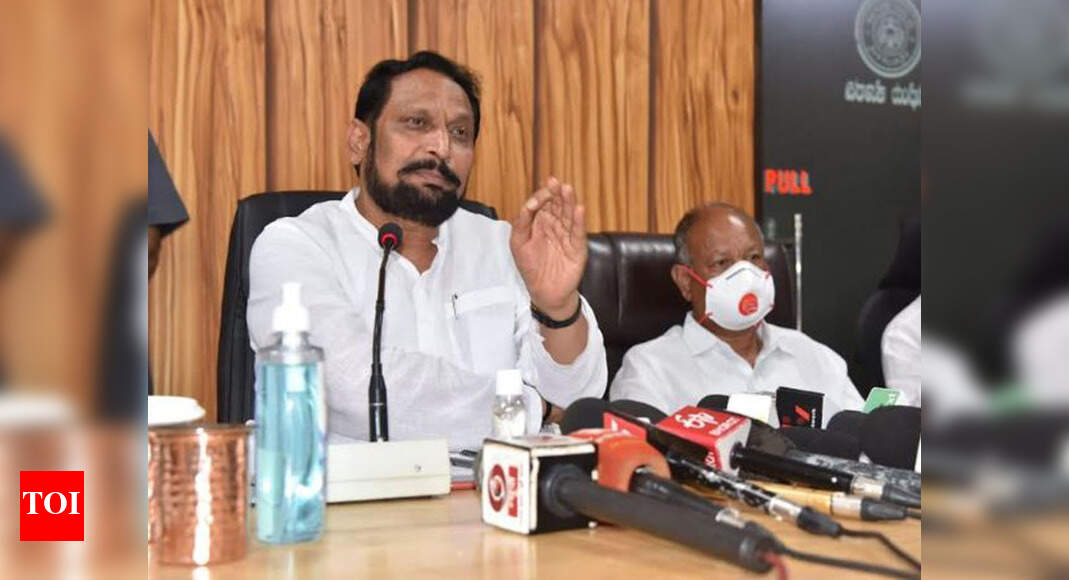 HUBBALLI: Karnataka transport minister Laxman Savadi has clearly said that there is no plan to increase bus fares though all the four state road transport corporations together have suffered a loss of Rs 1,800 crore so far.
The minister said the buses are plying in a stipulated time with only 30 passengers on board at a time to maintain social distance. The corporations are likely to suffer loss in the future due to the pandemic. The operation cost increased to a great extent despite this bus fares would not be increased, he said.
He was speaking to reporters after chairing review meeting with the officials and staff of the North Western Karnataka Road Transport Corporation here on Tuesday.
He said, he had asked all the officials of the four corporations to prepare a blueprint to reduce the loss, and utilise the sources to its optimum level so that corporation can survive. The department is mulling to use its properties in a better way to increase income. He also said that the aim is to plug the loss and utilise the resources and manpower to its best to overcome from the problem, he said.
He said NWKRTC alone suffered a loss of Rs 414 crore due to closure of operation for 60 days, it is incurring a loss of Rs 90 crore per month. He said as many as 1.30 lakh employees are working in all the four corporations, and they received their payments for the month of April, a total Rs 326 crore was released.
For May, the government has released 50 per cent of the amount towards payment of the employee. " I will meet the chief minister and request him to release further amount so that we can make full payment for the staff with the help of government," he said.
"Though the department mulling to reduce the expenditure, employees will not be sacked from the job," said Savadi.
He said night service of the buses would start, if there is demand and adequate passengers are available the corporations will run night service buses, each corporation will take the decision considering all the factors in this regard, said the minister.
MLC Basavaraj Horatti, MLA Prasad Abbayya and others were present.