Late reporting behind Bengaluru's high CFR | Bengaluru News – Times of India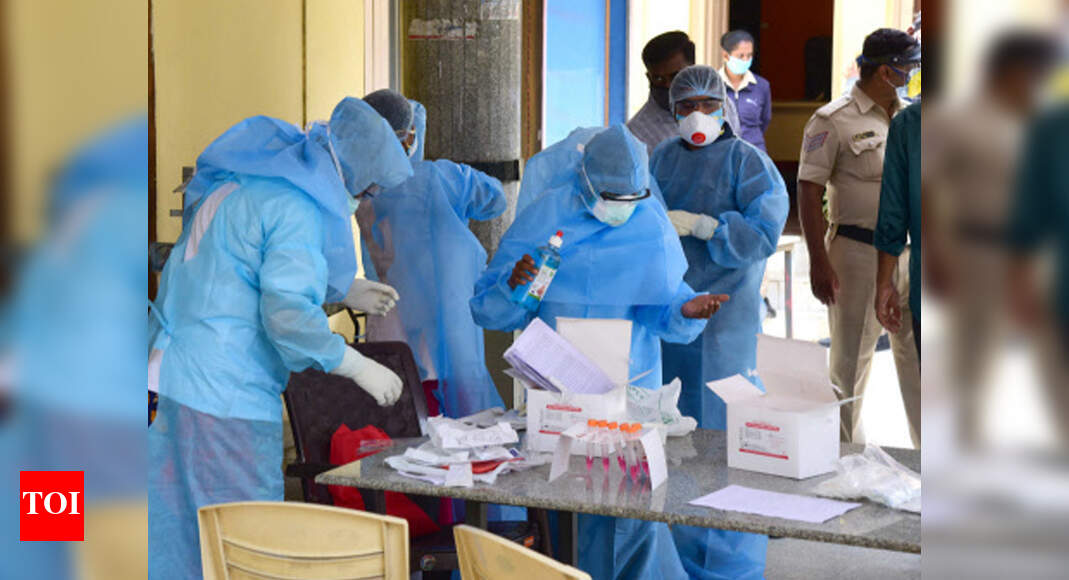 BENGALURU: The districts of Kalaburagi and Udupi have reported more than 1,000 Covid-19 cases each, but seen 11 and 2 deaths, respectively,
whereas Bengaluru, with 982 cases, has reported 58 fatalities. Bengaluru's case fatality rate (CFR) at 6% is more than that of Mumbai (5.2%) and Chennai (1.5%), both of which have more than 30,000 cases.
What's driving up the CFR — or, the number of deaths for every 100 positive cases — in Bengaluru? According to experts, it's a combination of factors: Change of hospitals midway through treatment, late diagnosis and delay in presentation of the case.
Early intervention is key: Doctor
Experts said a proactive district administration and involvement of private healthcare sector, especially MAHE's Dr TMA Pai Hospital, in Udupi made a huge difference. Kalaburagi doctors, who are also shouldering burden of neighbouring districts, credited their achievement to teamwork.
Dr KS Manjunath, director, Bowring and Lady Curzon Hospital, said Udupi and Kalaburagi's cases are mainly Maharashtra returnees, who are mostly asymptomatic. "Bengaluru has cases of Influenza-Like Illness and Severe Acute Respiratory Infection seeking treatment with delayed presentation. The golden hour is lost by the time the patient is brought to Covid-19 hospital," he said.
Bowring hospital has 15 Covid-19 patients in its ICU. Stating that it's a complex situation, Dr Manjunath said, "It's observed that cytokine storm (where the body starts to attack its own cells) and sudden thrombosis (formation of blood clots) are leading to Covid-19 deaths. These conditions are beyond doctors' control. The focus should be in preventing such a situation and that can be achieved with early intervention," he said.
Most deaths in Bengaluru are among patients with two or more comorbidities and more than 70% of them are aged over 50, said Dr Giridhara R Babu, an epidemiologist.