Lack of agency coordination hurts civic growth in Bengaluru | Bengaluru News – Times of India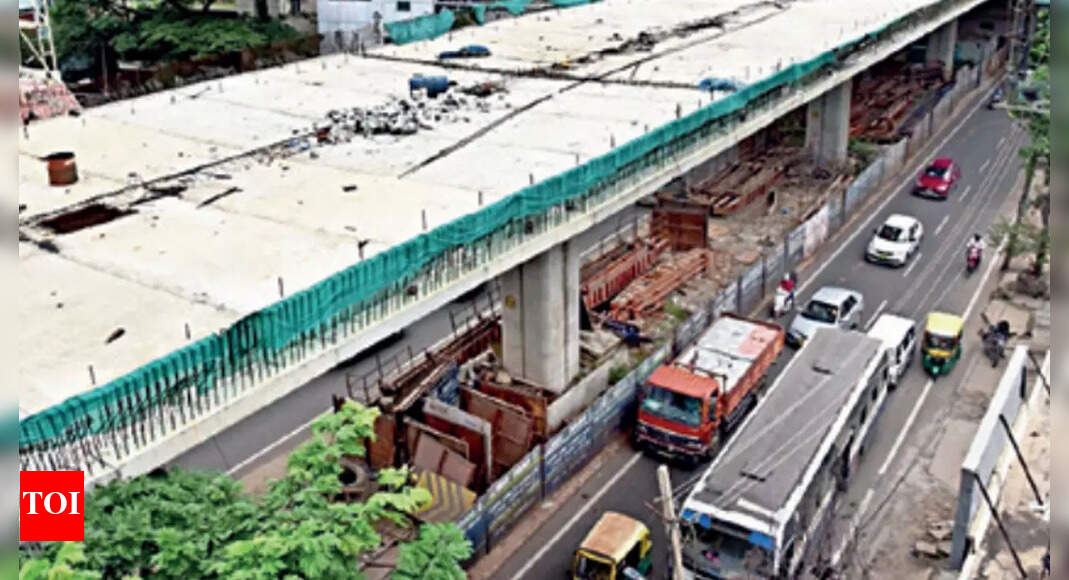 BENGALURU: Lack of coordination among civic agencies is proving a major impediment to Bengaluru's development.
After a lot of hue and cry, the state government a few years ago set up a high-powered committee headed by the chief secretary to improve coordination among agencies that seem to be eternally working at cross-purposes. But nothing seems to have changed as the panel has made little or no impact on the ground as projects continue to criss-cross and cause problems for citizens.
The panel was formed to discuss and exchange details about various projects under way and line up programmes for the next month to identify and analyse potential obstructions. It was to provide guidance and inputs for preparation and effective implementation and to reduce inter-agency hiccups that may affect the smooth progress of civic work.
Utility work is being done on no less than 5,000 km of roads across the city with at least 5 to 6 agencies involved in major projects. They include the Bengaluru Smart City Projects, Bangalore Water Supply and Sewerage Board (BWSSB), Bangalore Electricity Supply Company (Bescom), Bruhat Bengaluru Mahanagara Palike (BBMP) and Bangalore Metro Rail Corporation limited (BMRCL). Their work is spread across 800 sqkm of the city. Chief secretary P Ravi Kumar was unavailable for comment.
When TOI spoke to a few officials in these civic agencies, they said the coordination committee meetings were being held regularly but lacked impact because of failure at the ground level.
"While the CS-led coordination committee does help when the heads of the civic agencies do not see eye to eye, at the ground level it is a completely different scenario. The ward-level coordination suffers as there is a mismatch in the wavelength of the engineers from different agencies," said one senior government official privy to the meetings.
Such is the situation that BBMP chief commissioner Gaurav Gupta is said to be taking along the entire entourage of BBMP, BWSSB, Bescom, Smart City and even Namma Metro officials wherever required on his regular visits of the city. Gupta said with the leeway of being in charge of the city's major civic requirements, it was easier this way to get things done on the ground.
"While there is a notion that there is a serious lack of coordination across the city among agencies, in some cases they work in tandem due to proper oversight by the local MLA or political boss," said Gupta.
BWSSB chairman N Jayaram said the coordination panel helps in ironing out any major concerns with other agencies but sometimes the message is lost in translation at the lower level. "While most times it helps to have these coordination committee meetings, there is also the flipside when the message delivered at the meeting is lost or misrepresented," said Jayaram.