kurian: Many Bengalureans take to redecorating their homes | Bengaluru News – Times of India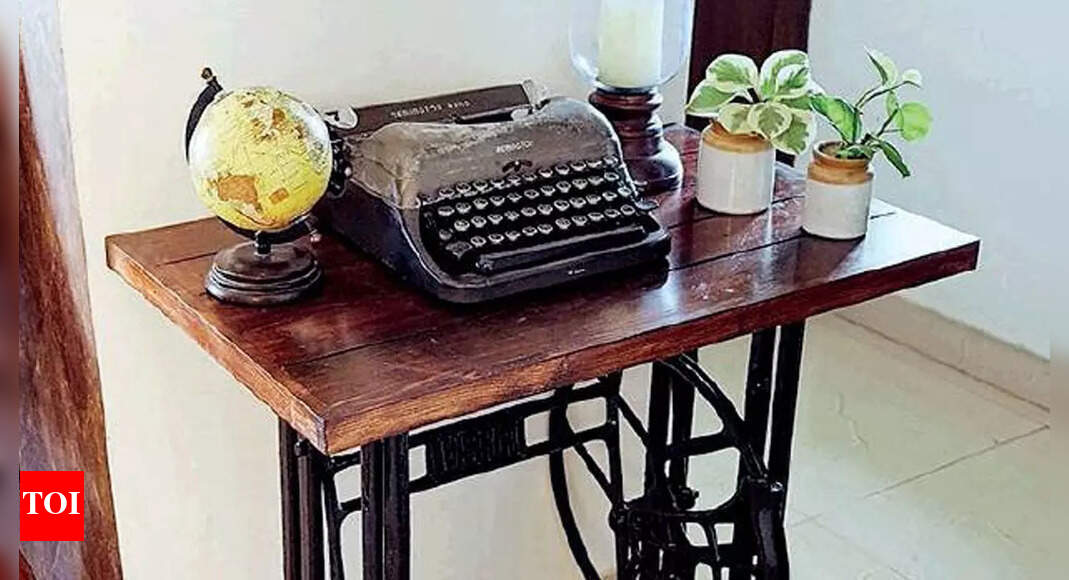 BENGALURU: Seethu Kurian went from a party planner to an interior stylist, all because of the pandemic. Kurian and her husband Tony Joseph found time this April to decorate the open balcony in their flat in Horamavu.
"For the past four years, we had left the balcony unused because it used to be windy and infested with pigeons. But we wanted to expand our space during the pandemic and decided to use the balcony," she said, adding that they refurbished old furniture to give the balcony a classy look.
When she posted the transformation on her Instagram account (@seethukurian), Kurian was flooded with enquiries. The demand inspired her to move into the role of an interior stylist. Since then, she has partnered with like-minded friend Amal Rosa, a doctor, to bag four interior redecoration projects, which includes a café and a flat.
"A good carpenter and ideas helped," said Kurian, who has no formal training in interior designing. For her own home, she turned an old laundry basket into a centre table, a sewing machine into a console and a school bench into a traditional sofa.
Kurian is an example of a growing tribe of Bengalureans who have taken to redecorating their homes now that the pandemic has given them more time to spare.
Vaibhav Laddha, head of Prava, a luxury furniture and lifestyle brand, said with the pandemic, homes are becoming spaces for work, parties, get-togethers, schooling and relaxation. "People are looking to redecorate their homes to suit different needs," he said.
Prava, which aims to integrate fashion with furniture, was launched recently by the House of Kieraya (HoK), the parent company of Furlenco.
Keyur Zaveri, head of design, HoK, said Bengalureans want their homes to reflect their personalities. "There is a demand for different themes. We offer furniture and accessories like rugs, lamps etc," he said.
Rafida Asmia, a city-based interior designer, said people are researching new ideas and reaching out with draft designs for home interiors. "Many of my clients share ideas from the internet or would want us to redecorate around a piece of furniture they love. We see a lot of active participation from all members of families now," she said, adding that even middle-class families are willing to invest time and money to redecorate their homes.
Aashita Chadha, co-founder and CFO, The KariGhars, a luxury interior design firm, said a change in living situations in 2020 has influenced major interior design trends in 2021. "People are transforming homes into hybrid spaces and the general sustainability trend has taken the world by storm," she said.
Aashita said popular trends include use of vintage and multi-generational furniture and cosy corners with padded and upholstered items that are easy to clean and maintain.