Kumaraswamy attacks RSS just to appease minority community: Karnataka BJP chief | Mangaluru News – Times of India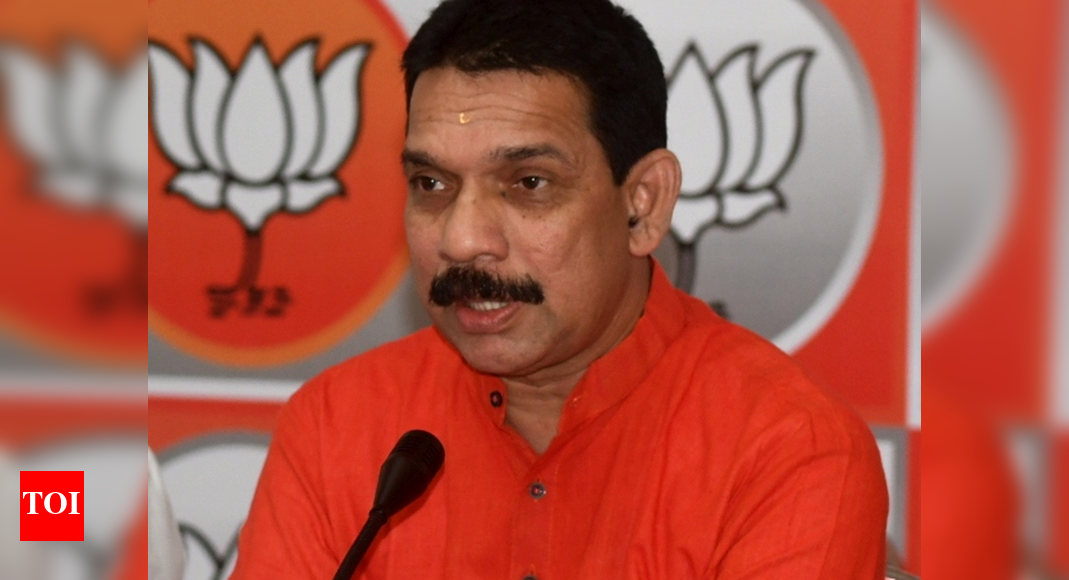 MANGALURU: Former chief minister H D Kumaraswamy was indulged in appeasement and vote bank politics, said Karnataka BJP chief Nalin Kumar Kateel.
While interacting with reporters on Thursday, Kateel said that Kumaraswamy has made statements against the RSS keeping the election in mind.
"Those leaders are desperate after losing power and they have lost their minds. I think it is common among leaders to show such tendency when they lose power after being in power for several years. The RSS has shaped personalities and thereby built the nation. Mahatma Gandhi and B R Ambedkar have praised the RSS and even Lal Bahadur Shastri also allowed the Sangh to participate in the Republic Day parade. Sangh is an organisation that is involved in various national activities," Kateel said.
There are many in Congress, who inculcate the values of Sangh ideologies. For example, Congress leader V S Ugrappa has received Sangh training. Even P G R Sindhia, who is in JD(S) now, also received RSS training.
Former president Pranab Mukherjee has participated in an RSS programme. There are many Muslims and Christians in the Sangh. There is no rule that those who are trained in RSS should be part of only the BJP. Hence, Kumaraswamy, D K Shivakumar or any other leaders should speak wisely. Let them learn about the RSS. It is not possible to learn the RSS from outside and one who does that will be a fool, Kateel said.
"With an eye on minority votes Kumaraswamy has spoken about the RSS. Do not spoil your reputation by making such remarks," he told Kumaraswamy.