koppal: Karnataka: Ostracised Dalit family flees village in Koppal | Mysuru News – Times of India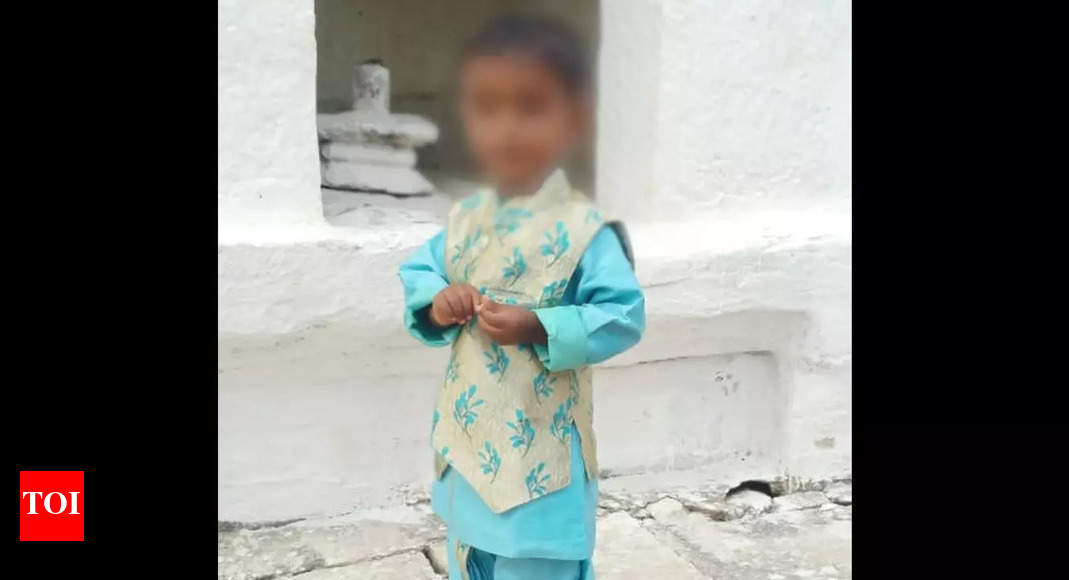 KOPPAL: A Dalit boy's family was fined Rs 25,000 because their 4-year-old boy Vinay had entered the Maruti temple in Miyapur village, Koppal district in September 2021 but the issue was resolved after the deputy commissioner and superintendent of police visited the place.
Three days ago, state social welfare minister Kota Srinivasa Poojary announced in the legislature the government would launch a campaign, 'Vinaya Samarasya Yojana', named after the boy, on April 14, birth anniversary of BR Ambedkar,
In a sad turn of events, Vinay's family faced a social boycott and has left the village. Vinaya's father Chandrashekhar Shivappa Dasar told TOI he welcomes the programme being launched to eradicate untouchability in the state.
"However, we wish no child or family faces the trauma we endured for three months. Though Koppal DC, SP and other district officials visited our village and even booked case and arrested five persons, the people's mindset has remained the same. No one would speak to us," Shivappa Dasar said.
Even if a child came to us, the parents would scold her loudly, saying we are 'shani' (inauspicious) for the village. People from our community also maintained a distance. We realised this mindset can't be changed by any government or official and we can't seek police or other department's protection 24×7.
We thank the government for planning a campaign named after my son. But, upset by the social boycot in Miyapur, we moved to Kudagunti village on December 22, 2021, my wife Lalita's home town, in Yelburga taluk. She gave birth to another baby three months ago. Once post-delivery care is over, we'll move to Kushtagi," he said. He added that the district administration extended financial help and he's gearing up to set a car washing centre in Kushtagi. "A loan of Rs 5 lakh has been sanctioned and we've got equipment for the business. Now, I'm struggling to get a place for it. I had worked in Pune earlier as well as at a shop in Hanamasagar," he added.
All three gram panchayat members of Miyapur village were unavailable for comment. Koppal deputy commissioner Suralkar Vikas Kishor told TOI the administration has sanctioned Rs 75,000 compensation and Rs 1 lakh subsidy from the Dr Ambedkar Development Corporation. "Though the family hesitated to file a police complaint, we booked a case against five persons. We're also processing the sanction of agricultural land to the family. Meanwhile, we're creating awareness about untouchability. We hope that Vinaya Samarasya Yojana will help eradicate it," he said.