Kodigehalli underbridge flooding due to unfinished work: BBMP | Bengaluru News – Times of India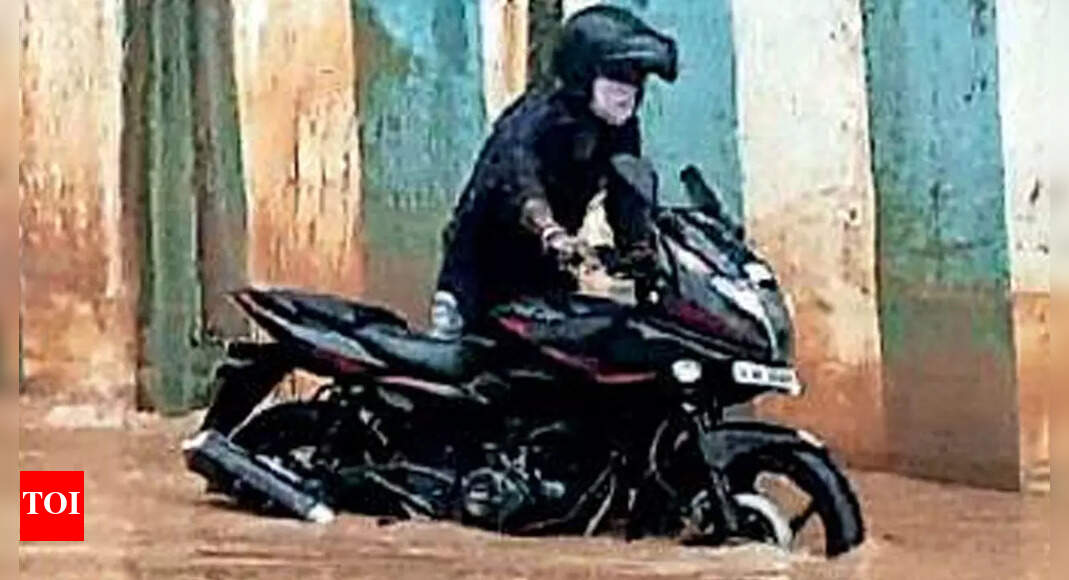 BENGALURU: Of the eight railway underbridges that it maintains, only the one at Kodigehalli is prone to flooding, claimed BBMP.
The civic body, however, said flooding happens because the underbridge is still under construction.
During the recent long spells of rain in the city, only Kodigehalli underbridge saw flooding, the Palike said. The underbridge is being built and its drains are still not functional. This, say officials, is leading to water-logging every time there is moderate to heavy rain.
The railways, which is constructing the underbridge, has missed a few deadlines, but as per the latest one, work is slated to get over by December 31, said BS Prahalad, chief engineer, road infrastructure division, BBMP.
However, a top official from the railways said: "Earlier, there was a level-crossing at the spot. Work was taken up to construct a railway underbridge. The deadline was November this year, but we couldn't complete it due to rain. We will need two more months to finish this project. So, it is likely to be completed in January 2022. Drain and service road works are pending."
Besides the eight railway underbridges, the civic body is also the custodian of 24 underpasses. These include the ones at Mekhri Circle, KR Circle and Madiwala. Twelve of these underpasses come along ORR (Outer Ring Road).
"The underpasses and underbridges are maintained with an annual budget of Rs 20 crore. Maintenance work has ensured smooth flow of traffic without water-logging," said Prahalad.
Maintenance checklist
Underpass or underbridge maintenance work includes checking if drains are desilted and unclogged, if water entering drains through gratings is reaching the end point, painting retaining walls and filling potholes.
"The drains can easily handle 70mm of rain per hour and even a little more. However, flooding occurs when there is over 100mm of rain per hour, which is nothing but a cloud burst causing flash floods. In such cases, water recedes after 30 to 45 minutes and can sometimes even take an hour…," explained Prahalad.
Prahalad said when the annual maintenance work is taken up, strength of the gratings is also checked. "A good grating lasts close to five years and a very good and well-maintained one can last for nearly ten years. It also depends on the density of traffic and if heavy vehicles frequent the road," he added.