kia: New technology to test flyers at Bengaluru airport cuts wait time | Bengaluru News – Times of India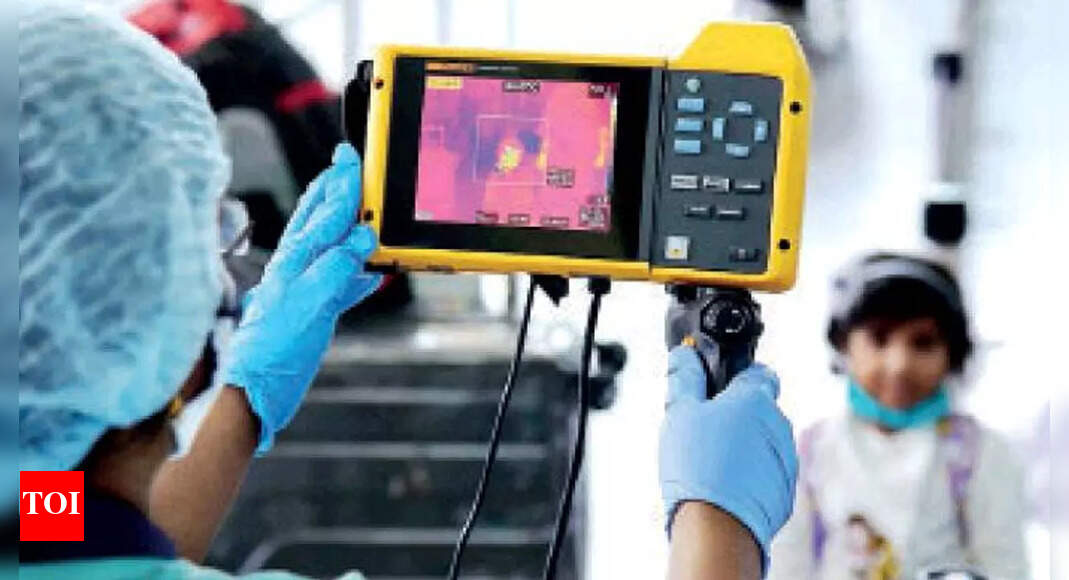 BENGALURU: Pushed to the edge on Wednesday following the government's revision of Covid-19 testing norms for incoming international passengers, Kempegowda International Airport (KIA) authorities quickly streamlined the process to avoid undue hardship for passengers.
KIA has introduced CRISPR technology-based testing, where multiple flyers from 'atrisk' nations can be tested simultaneously. This comes after Wednesday's chaos, where flyers had to wait interminably to take the RT-PCR test on arrival after the mandatory testing rule for international returnees kicked in.
Sources say the new technology was introduced on Thursday by Tata Medical and Diagnostics (MD) Ltd in association with Bangalore Airport International Ltd (BIAL).
Known commonly as the Tata MD Check, the test is said to be the world's first commercially available CRISPR-based Covid test. It is approved by ICMR and DCGI and has a sensitivity rate of 96.1% and specificity rate of 98.6%.
The new tech was used on more than 30 passengers at a time. Additional equipment is being installed to test over 90 people at a time as more and more flyers are expected from countries categorised as 'at risk' for the Omicron variant.
Auriga Research Pvt Ltd was the sole agency conducting Covid tests at the airport until Tata MD Check was introduced. Auriga's lab at the airport has also scaled up testing by adding 50 more Abbott ID machines to the existing eight rapid PCR test machines.
BIAL has also announced that they will bear the RT-PCR test costs for the 2% of international passengers who arrive from non-risk nations and who chose to take the random test at KIA.
Extended
WiFi
KIA has increased free WiFi access for passengers from the existing 45 minutes to four hours to factor in the waiting period for the Covid test at the airport. On Wednesday, most international returnees who had foreign SIMs were put to hardship as they had only 45 minutes free WiFi access. Many could not access RTPCR test results which took over two hours, resulting in crowding at the counters. KIA has also set up a contactless WiFi coupon-dispensing kiosk for flyers.