KC General Hospital in Bengaluru is prepping for third wave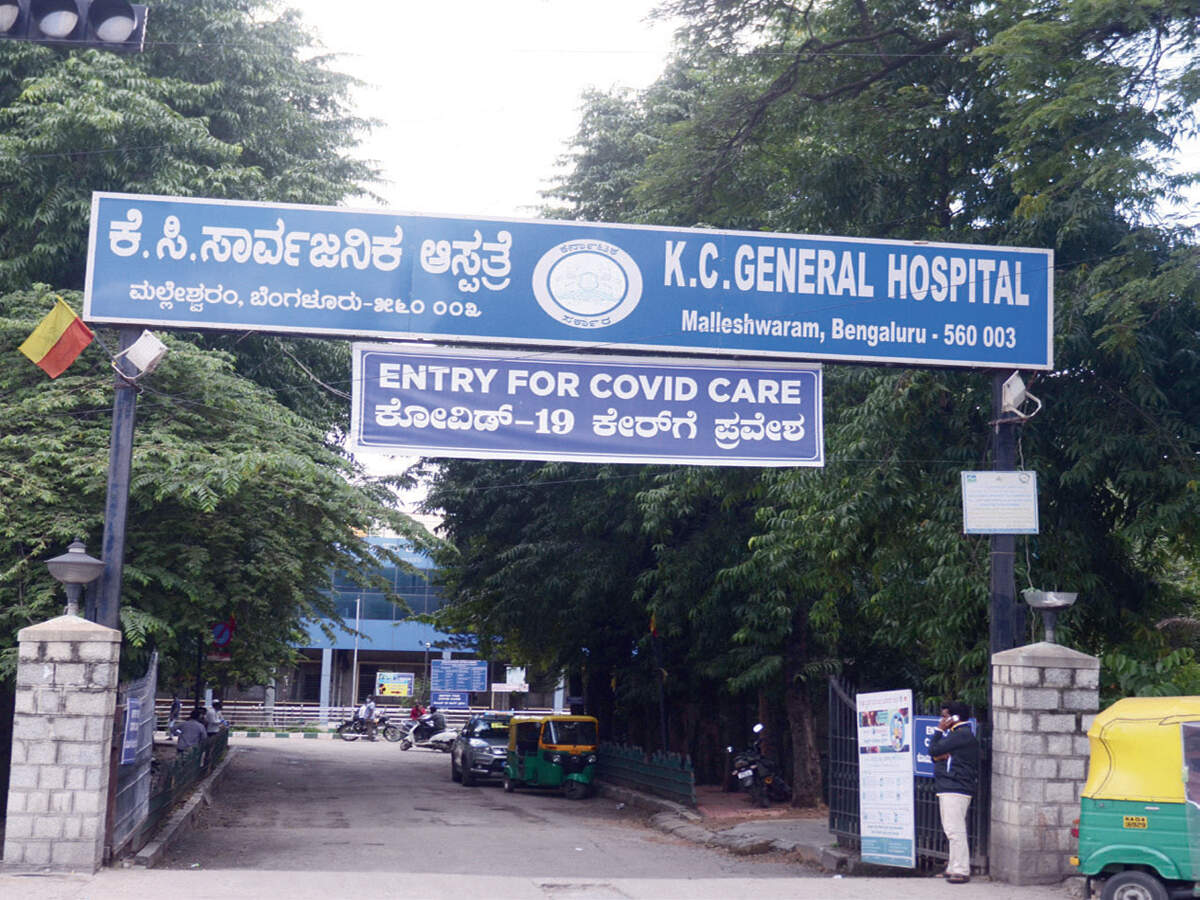 A floor is being built exclusively for paediatric cases while extra medical staff, equipment is being sourced to handle a possible surge in cases
Bengaluru's KC General Hospital has started their preparations for the third wave. From constructing a floor exclusively for Paediatric ICUs to briefing staff about the possible third wave, doctors are doing everything they can to stay prepared. Doctors say that the third wave would have more severe Multisystem Inflammatory Syndrome (MIS C) cases than severe covid cases.
BR Venkateshaiah, Medical Superintendent of KCGH, said that they were constructing a new building for the Paediatric Ward and one floor would be entirely dedicated for the Paediatric ICU. "Compared to last week, 50 per cent of the covid cases have reduced while non-covid cases are slowly increasing. Right now, we have only 35 covid patients who are being treated and we had been continuing to treat pregnancy cases along with other general cases. With Deputy CM Ashwath Narayan's initiative, we are taking up preparations for the third wave and have started construction of the PICU floor in the IPP building. The old IPP building was renovated for the second wave where we arranged for 50 ICU beds and came of great use. Similarly, on top of it, we have started to construct another floor — especially for paediatric cases — so that we can be prepared for the expected wave in September. In a month or two, the place will be completely ready with all the medical equipment and the staff also being trained for it."
Dr Lakshmipathi, HOD of Paediatric Department, said that the experts were expecting the third wave to affect children and they did not want to take a chance. "Covid infection in children would be only mild or asymptomatic and covid treatment for children could be easily treated in the General Ward itself. But what we are preparing for is the post-covid complications seen in children which need a lot of attention. Currently, too we have four suspected Multisystem Inflammatory Syndrome (MIS C) cases that we are treating and in most of the children, the symptoms are seen within four to six weeks of contracting covid. We are planning to get 13 ventilators along with PICUs in the new complex."

We are planning to get 13 additional ventilators along with PICUs in the new complex
– Dr Lakshmipathi, HOD, Paediatric Dept, KC General Hospital
Talking about the present facilities, he said: "We have 36 beds in the Paediatric Ward and out of that, 20 are oxygenated. We do not have PICUs and we are planning to get more. We have 10 NICUs with 2 ventilators and we will be increasing that as well.
We have four doctors in the Paediatric ward which is enough to handle the cases but we require more nursing staff about which, we have informed the administration. Some nurses working in covid have previously worked in Paediatric Wards so they have experience in handling children. We also had reorientation program to improve our skills."