Karnataka's health helpline averted 2,062 suicides in eight years | Bengaluru News – Times of India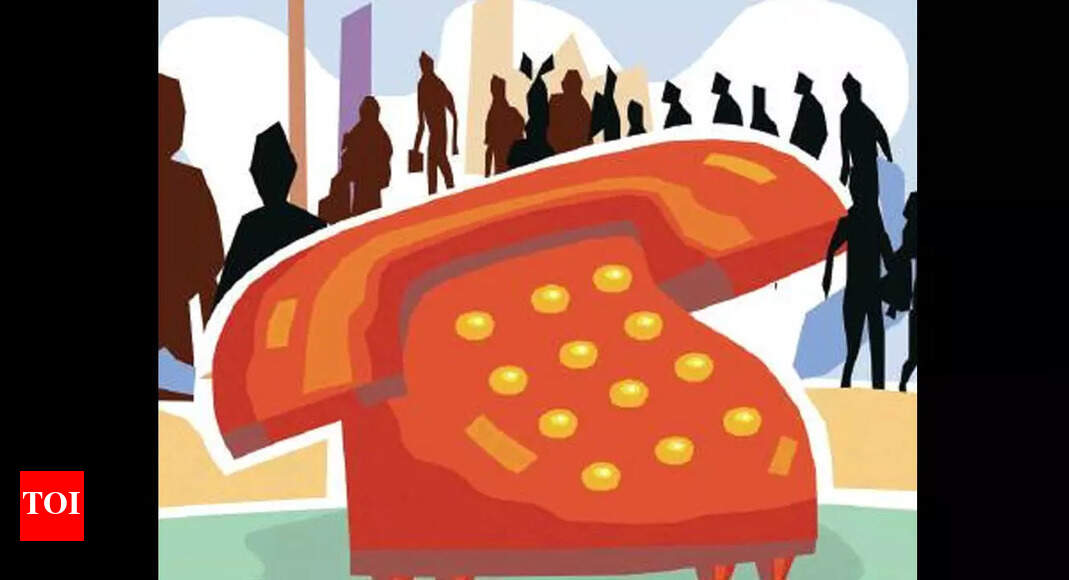 BENGALURU: Arogya Sahayavani 104, the state government's health helpline, handled 42.6 lakh calls pertaining to mental health issues since its inception in 2013, preventing 2,062 suicides and providing counselling in nearly 7,000 cases of depression.
Mental health issues accounted for 1.8% of 2.3 crore calls received by the toll-free helpline. "Out of 100 valid calls, at least two will be related to mental health issues, including suicide," said health department officials.
The number of calls seeking help for depression and suicidal thoughts have gradually reduced. Per week, the helpline gets around three genuine calls pertaining to suicidal thoughts. In 2013, 13 suicides were averted, which increased to 491 in 2019 but dipped to 173 in 2020. In 2021, there have been 120 such cases.
The experience is not the same at Bengaluru's other suicide-prevention helplines. SAHAI suicide prevention helpline run by the Medico-Pastoral Association (MPA), receives 10-15 genuine calls every day and the number crossed 20 on a few days at the height of the pandemic. Sa-mudra Yuva helpline gets nearly 25 calls a day. While not all are from those taking the extreme step, depressed callers admit to having suicidal thoughts, say counsellors. What ails the helplines most are nuisance calls and high attrition rate of staffers.
According to data with Arogya Sahayavani, a majority of the callers are aged 15-24. The helpline has prevented 1,156 persons of this age group from taking the extreme step, officers said. Though psychiatrists say no specific reason can be attributed to suicide, the helpline has categorised the top four reasons as love failure, family problems, career guidance and emotional issues.
Bharathi Singh, founder and managing trustee of Sa-mudra Yuva helpline that began in 2008, says her objective was to provide free counselling to youngsters to guide them in career, emotional and anxiety issues.
"The callers are given love and comfort and a patient hearing. We try to find out what their support system is, and if they have parents, friends, colleagues or elders around and what has been their coping system. We do not judge the callers and don't necessarily sympathise with them," says Dr Singh. The helpline has got calls from as far as Dubai and Australia too.
Calls to the helplines increased during the pandemic. "A majority were related to job loss, youngsters struggling within the confines of home during the lockdown, stress due to virus fear and lack of joy," says Aneesh Thomas, co-ordinator and counsellor at SAHAI helpline.
While most callers are those who seek help when they feel depressed, the helpline has also got calls from those who were just a step away from self harm. Each genuine call takes 30-45 minutes and there are follow-ups too.