Karnataka's active caseload under 20,000 after 150 days | Bengaluru News – Times of India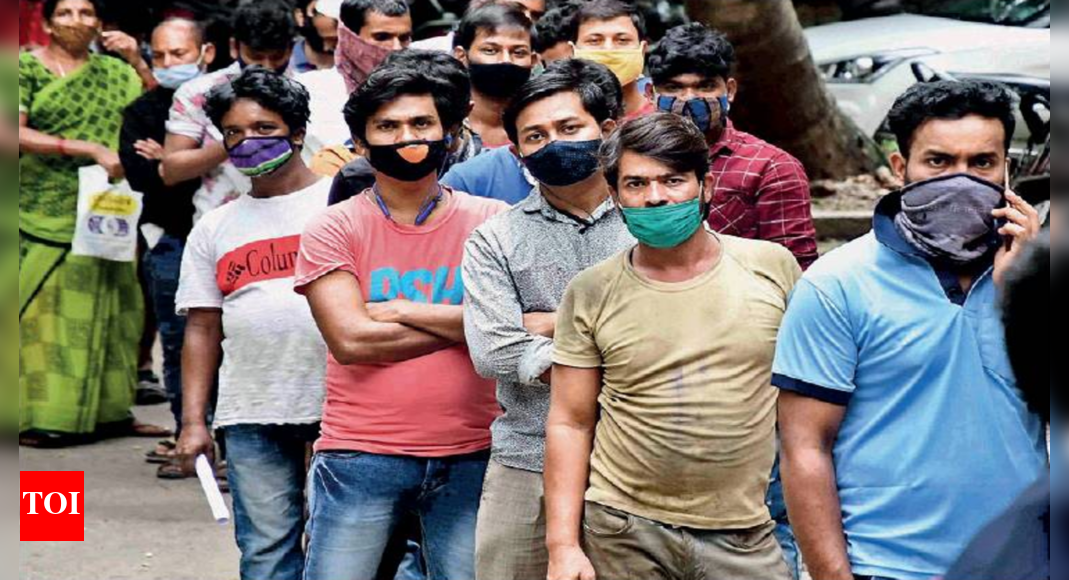 BENGALURU: The number of people under treatment for Covid-19 in Karnataka has dipped below 20,000 for the first time in about 150 days as fresh infections remain under 2,000. The last time active cases were lower than 20,000 was on March 26 (19,553).
New Covid-19 cases began to increase in the last week of March and subsequently, active cases also spiked, breaching multiple unwanted milestones in April. By the end of that month, active cases stood at 3.8 lakh in the state and soon rose to 4 lakh. The figure crossed the 5-lakh mark and touched 6 lakh on May 16, when the second wave was at its peak.
Active cases started to decrease in the last two weeks of May as more patients recovered and got discharged. The state ended May with a little more than 3 lakh active cases, which dropped to 76,505 as of June 30 and to only 23,796 on July 30.
After being the state with the highest active Covid-19 cases for the most part of the second wave, Karnataka's active infections remained stagnant in August and ended below 20,000 on August 24 (19,784). As of Friday night (August 27), the figure stood at 18,970.
The improvements in July put Karnataka in the fourth position so far as active cases go. Though there has been a decline in its absolute numbers, it has again slipped to the third place because discharges have more consistently outnumbered fresh cases in some other states. Kerala tops the chart, followed by Maharashtra, while Tamil Nadu and Andhra Pradesh occupy the fourth and fifth positions, respectively. These five states together have about 55 per cent — 1.4 crore of 3.2 crore — of the total infections. They accounted for 84 per cent of the 3.5 lakh active cases as of August 27.
In Karnataka, Bengaluru Urban continued to be the worst-affected district, accounting for about 39 per cent (7,341) of the active cases. Dakshina Kannada with 14 per cent (2,675) and Udupi with around 9 per cent (1,687) occupied the second and third spots, respectively. Hassan (6 per cent or 1,130) and Mysuru (5 per cent or 994) also reported a high number of active cases. These five districts have 73 per cent (13,827) of the total active cases in the state.
As of August 27, Karnataka's total recoveries stood at 28.8 lakh out of the 29.4 lakh total infections, while 37,248 people have succumbed to Covid-19 so far.