Karnataka: Workers call off four-day strike, full bus services from today | Bengaluru News – Times of India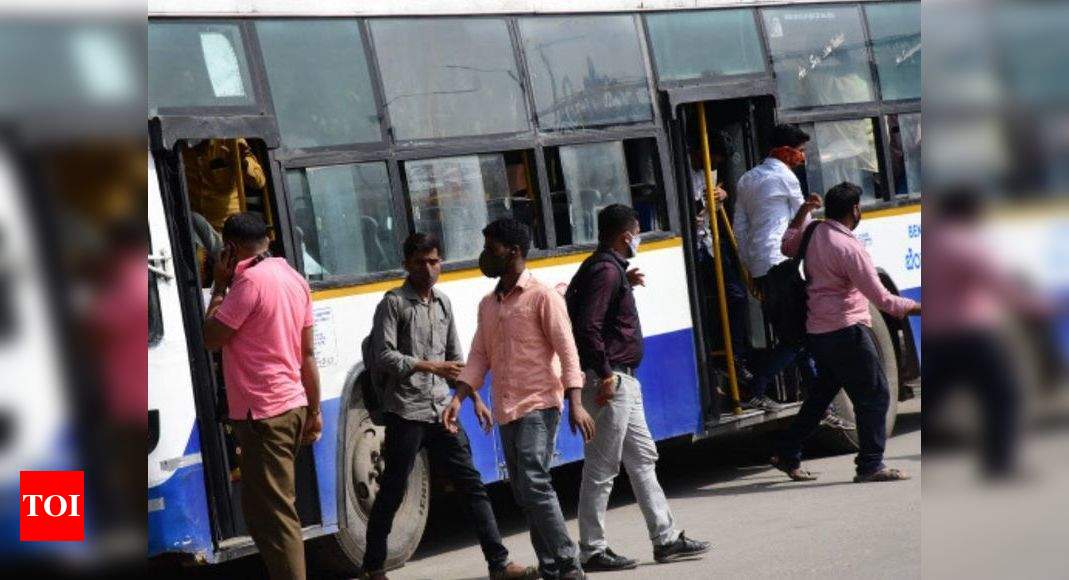 BENGALURU: Around 15,000 buses of four state transport corporations, off the roads for the past four days because of employees on strike, will resume full-fledged operations on Tuesday morning with the state government and workers ending the stalemate.
Transport minister Laxman Savadi announced the strike withdrawal on Monday evening after he gave an undertaking that the government would meet nine of the 10 demands of employees of BMTC, KSRTC, NEKRTC and NWKRTC. "We're giving three months' time for the government to keep its word and withdrawing the strike. Bus services will resume as employees will report to work," said Kodihalli Chandrashekar, the farmers' leader at the forefront of the employees' stir.
The withdrawal was preceded by high drama on Monday with the issue turning out to be a battle of wits between the Yediyurappa government and Kodihalli Chandrashekar even as commuters scrambled to make alternative travel arrangements. Though Savadi conveyed to protesting employees in the morning that most demands would be met, they insisted that the minister come to Freedom Park where employees were staging a dharna and give an undertaking to that effect in public if the strike had to be withdrawn.
Revenue minister R Ashoka called Chandrashekar a "villain" and an outsider misleading transport staff. With employees refusing to announce strike withdrawal, Savadi sent BMTC chief NS Nandiesha Reddy along with a letter agreeing to meet the demands to Chandrashekar. The minister called up Chandrashekar and requested him to withdraw the strike.