Karnataka: Woman, who lost her husband to Covid, kills two kids, ends life | Bengaluru News – Times of India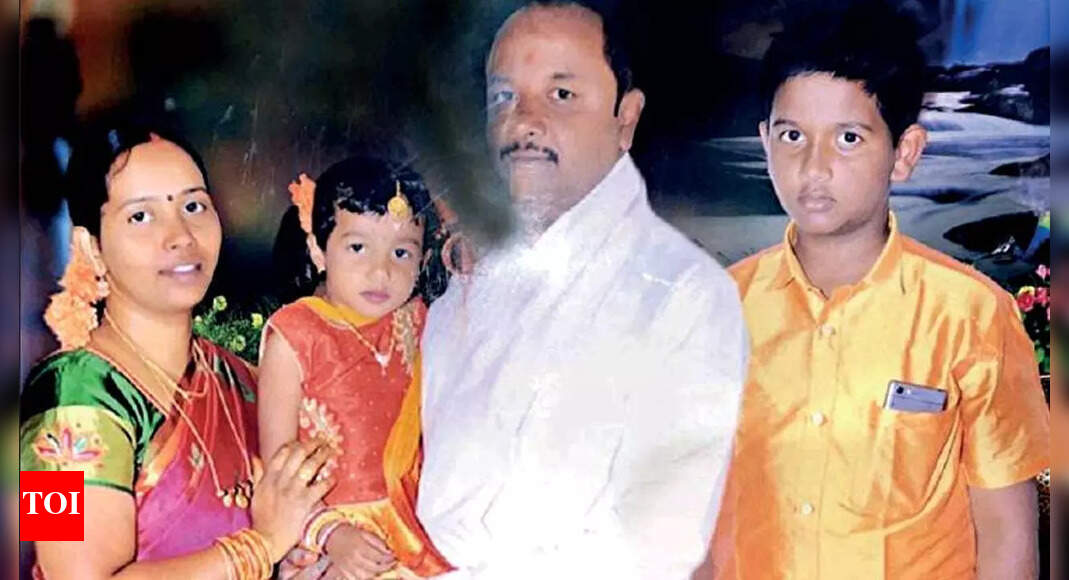 BENGALURU: A 40-year-old homemaker allegedly killed her two children before hanging herself inside her residence at Prakruti Layout in Madanayakanahalli near Nelamangala, Bengaluru Rural, on Friday.
The deceased are P Vasantha, Yashwanth, 15 and Nishita, 6. Vasantha's husband, Prasanna Kumar, a BMTC driver-cum-conductor, had succumbed to Covid-19 in mid-2020 pushing the family into a deep financial crisis, police said. Vasantha left behind a three-page death note written in Kannada, in which she concedes that the death of her husband and the subsequent challenges had pushed her into depression.
The incident came to light late on Friday when Vasantha's younger brother Nandish visited her house after his sister had failed to answer his calls. Nandish and a few neighbours peeped through the window and saw Vasantha and Nishita hanging from a ceiling fan of a bedroom and Yashwanth hanging from the fan in the hall.
Nandish said Vasantha was treated for depression soon after her husband's death. "She underwent treatment for more than four months. But she was dejected after her husband's death and the financial crisis, which we feel could have been resolved, did not help either."
Stating that he had lived with his sister's family for about five months after Kumar died, Nandish said he moved to Dasarahalli after his marriage. "Yesterday, my sister's friend Renuka called me saying she was standing outside her house and that nobody was responding. Renuka wanted to purchase the house Vasantha lived in. I tried to contact my sister on her mobile phone, but in vain. Then I came to the house," he said.
Sources said Kumar had raised a loan of Rs 20 lakh from a bank for the construction of a house four years ago. Police said in her death note, Vasantha wrote: "No one will come to help and I have realised it. No one helped us when my husband died. I have no interest in life without my husband. We had raised a loan and now I have the responsibility to repay it. I request concerned persons to repay our loan. I don't want to cheat anyone in life. No one is responsible for our death."
Police said the neighbours had seen Vasantha coming out of the house and turning on the water motor pump in the morning. "She was seen somewhere during the afternoon also. The incident might have taken place after 2pm or 3pm," police said. The family hailed from Periyapatna near Mysuru.