Karnataka: Under pressure, JD(S) blames Siddaramaiah for BJP's 'B Team' tag | Bengaluru News – Times of India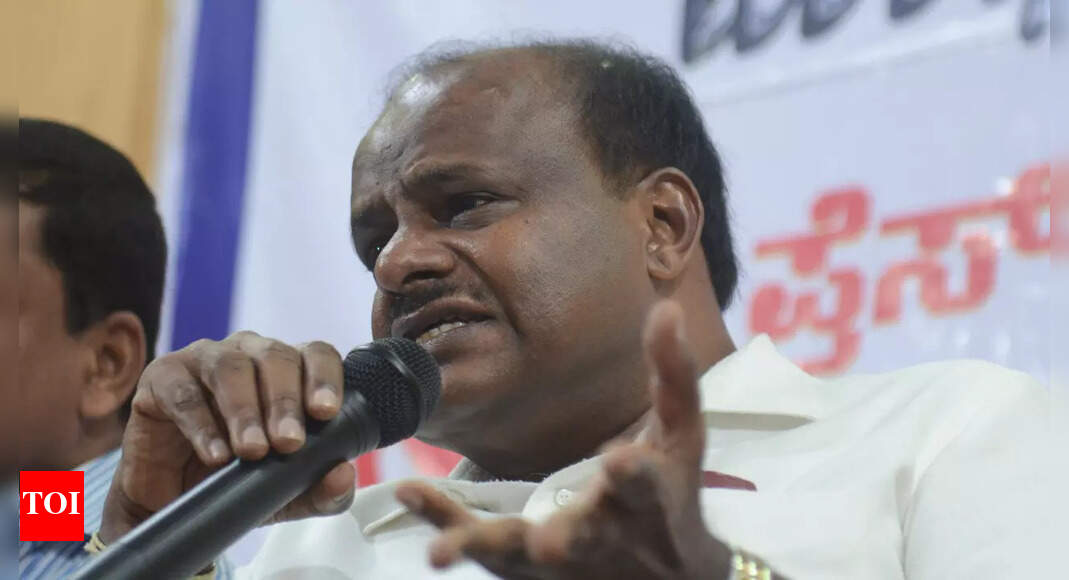 BENGALURU: The Janata Dal (Secular) has been caught between the devil and deep blue sea with the party fielding minority candidates in both Hangal and Sindgi bypolls.
Accused of playing second fiddle to the BJP by trying to divide the strong Muslim vote bank in the two segments between itself and the Congress, the JD(S) on Thursday launched a counteroffensive against the principal opposition by claiming its leader Siddaramaiah is to be blamed for the false narrative.
In Sindgi, accompanying the party candidate Naziya Shakil to file her nominations, former CM and party leader H D Kumaraswamy was critical of Siddaramaiah.
"It was because of Siddaramaiah's false narrative that the JD(S) got tagged as BJP 'B' Team. In 2018 he went on to allege that we were trying to divide the Muslim community. Now, the community leaders have realised the fact and wholeheartedly have decided to support the JD(S). The Congress has no other ammunition to attack the JD(S) but to claim that we are the 'B' team of the BJP," he said.
A livid Kumaraswamy went on to accuse the opposition leader of being the sole reason for the BJP government to come to power.
"The party fell from 125 to 78 because of him, handing over power to the BJP," claimed Kumaraswamy.
Hinting at the JD(S) intent of trying to woo back the Muslim community voters, after the controversial jibe at the RSS, Kumaraswamy said it was because of his father and former PM HD Deve Gowda that the community has a four percent reservation in Karnataka.
"The Congress must remember that it was Deve Gowda who brought reservation for the muslims in the state, nowhere else in the country. They need not tell the party or me as to who we should field and who we should not," said the former CM.
Earlier, in Hangal, KPCC president D K Shivakumar accompanying Congress candidate Srinivas Mane for nomination filing was cryptic in suggesting that people know what is the truth.
"While I cannot comment on the JD(S), whether they want to field a Muslim candidate or not, people know what is happening and are quite astute in understanding the situation," said Shivakumar.