Karnataka: Two child marriages stopped in Kolar | Bengaluru News – Times of India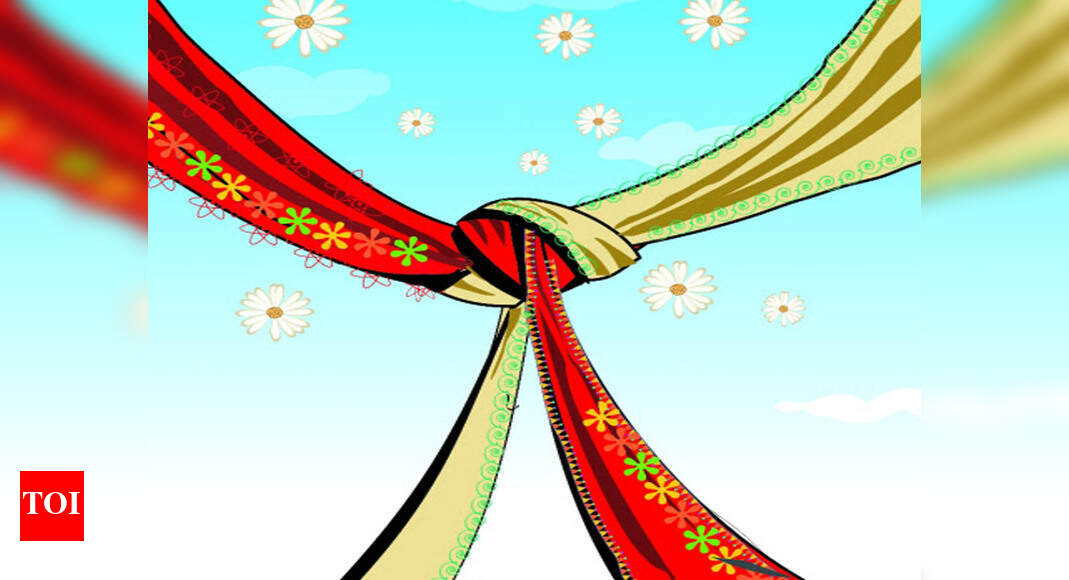 Representative image
KOLAR: Two child marriages were stopped on two consecutive days last week in Srinivasapur taluk of Kolar district, police said.
In the first incident, an 11-year-old girl who had passed out of class 5 was to be married to her maternal un cle at Rojenahalli Cross in Srinivasapur taluk on Thursday.
The girl was accompanying her teacher for health awareness camps in the Government Primary School till Wednesday. On Thursday, the teacher had some work and did not call the girl. The teacher her standing in front of her house in the morning. However, when the teacher returned in the afternoon there was hectic activity in the girl's house. Enquiries revealed that the girl was getting married and the teacher immediately alerted women and child welfare department officials, who rushed to the village and took the girl into their custody.
The officials also prevailed upon the girl's parents, who sell knick-knacks and other utensils going from village to village, not to perform their daughter's marriage, said Roseline Sathya, child developmen t project officer.
The next day, a 1st PU student, who had reportedly got engaged to her relative some months ago, was to tie the knot at Kappalli village, near Tadigol Cross, on Friday. Acting on a tipoff, officials from the women and child welfare department swooped down on the village and averted the marriage. They counselled the girl as well as her parents. The parents reportedly told the officials that the groom was willing to marry their daughter and hence they arranged the marriage though she was eight m onths short of turning 18.
Roseline Sathya said the parents were informed about legal hurdles to the marriage. Later officials got an undertaking from the parents that they would not go ahead with the marriage plan. The authorities also informed local police about the incident and asked them to keep track of the developments.