Karnataka Transport Strike: Buses off roads for Day 2, no sign of Karnataka govt-staff talks | Bengaluru News – Times of India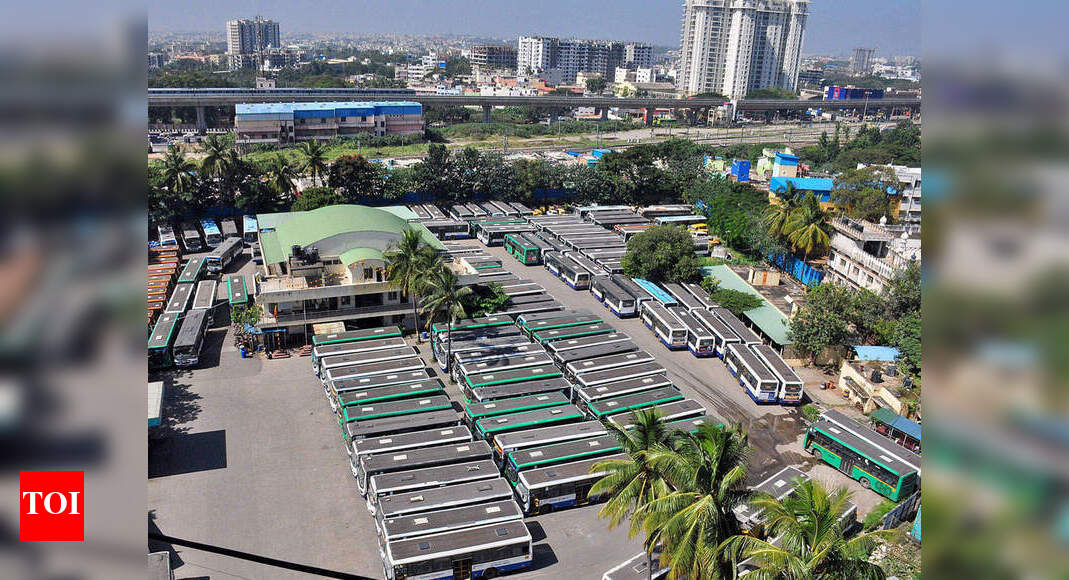 BENGALURU: Bus commuters were put to hardship for the second consecutive day on Saturday in Bengaluru and across the state with the transport department and employees of transport corporations unable to break the deadlock.
Except for making appeals through media for withdrawal of strike, the government is yet to make any concrete effort to convince protesting employees to come for negotiations.
With employees threatening to continue their strike, transport minister Laxman Savadi said the government plans to hire private vehicles and run them with government-fixed fare from Sunday.
"The government has categorically told them to end their strike and come for discussions; we'll examine their demands sympathetically. But they're not ready for it," Savadi said. Earlier, CM BS Yediyurappa too appealed to protesters to end the strike. However, employees maintained the government was only trying to buy time instead of addressing their demands.
Protesters to lose salary, may face Esma
While the strike may continue on Sunday, the transport department hopes to resume services at least on Monday morning. Ananda, a protesting leader, said: "We've planned a hunger strike from 10am at Gandhi Statue near Maurya Circle on Sunday. We'll continue the indefinite strike till our demands are met. We're not scared of Essential Services Maintenance Act (Esma) since we know what happened in Tamil Nadu after the government invoked it in 2003."
KSRTC and BMTC operated skeletal services under police protection for some time. BMTC operated only 126 of 5,000 buses till 6pm. A few Vayu Vajra airport services were also run with security. KSRTC operated 168 buses of 5500 across the state till 5pm including Bengaluru division (11), Mysuru Rural (6), Kolar (2) Mandya (1) Shivamogga (5), Davanagere (3) and Mangaluru (139).
"We operated skeletal non-AC services, including Bengaluru-Mysuru route, with police escort," said an official. Some protesters targeted buses. KSRTC said 37 buses were damaged, including 32 on Friday and five on Saturday. BMTC officials said buses were 16 damaged over the past two days.
Sources said the delay in talks is mainly because protesters are not from the recognised employees union, the KSRTC Staff and Workers' Federation, which is affiliated to the All India Trade Union Congress (AITUC). However, AITUC doesn't support the strike. Sources said transport department honchos were not keen on speaking to protesting union representatives as they went on a strike without prior notice.
Officials said protesters will lose their salary for the past two days and may face action under Esma. A BMTC official said disciplinary action will be taken against employees.