Karnataka: Staffers back out of pact; buses to get police cover | Bengaluru News – Times of India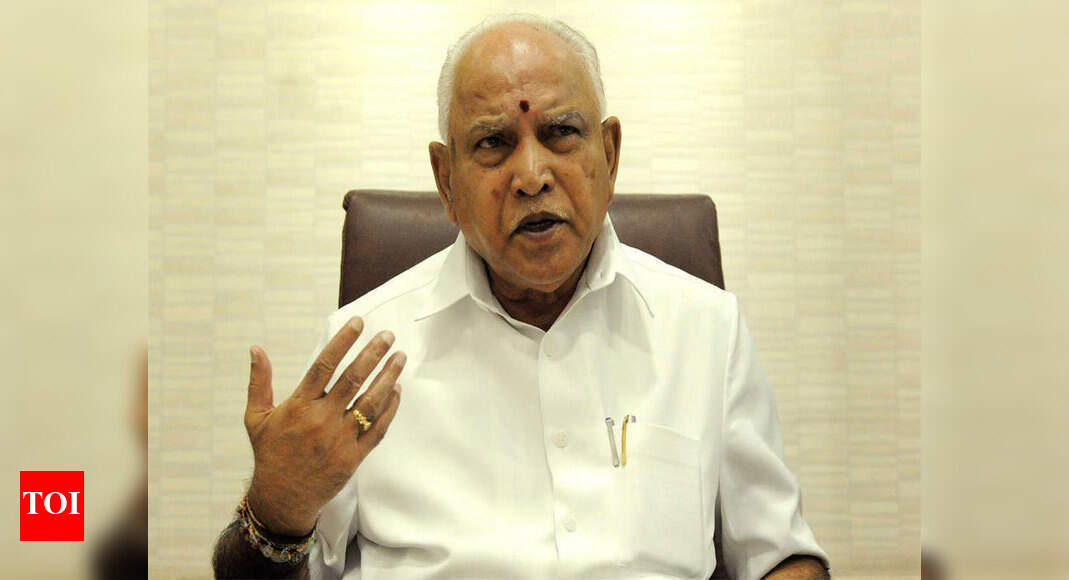 BENGALURU: The strike by transport employees is set to continue on Monday after negotiations with state representatives collapsed. The failure stemmed from the government's reluctance to fulfil the employees' primary demand that they be brought on the government's payroll.
As CM BS Yediyurappa and other ministers got into a huddle in the night, transport minister Laxman Savadi said it has been decided to use police help and run buses using employees who are ready to return to work. "We will use private buses too. Whoever obstructs employees will face action," he added. KSRTC Staff and Workers Federation asked all staff to return to work.
Protesters were misled by farmer leader, says CM
Earlier, representatives of over 1.2 lakh protesting employees from four staterun bus corporations, including KSRTC and BMTC, on Sunday agreed to a truce after the government's assurance of looking into a majority of their demands. Deputy chief minister Laxman Savadi, who holds the transport portfolio, announced bus services will resume late Sunday night Chandrashekhar, a leader of the protesting employees who participated in the talks at Vidhana Soudha, thanked the government, offering the impression that an amicable agreement had been reached. Bus services at depots across the state resumed at 6.30pm.
There was a U-turn once Chandrashekhar reached Freedom Park where the protesting employees have been staging a hunger strike since Sunday morning. An overwhelming majority of the workers refused to back down on their demand of being offered the privileges, incentives and status of government staff.
Chief minister BS Yediyurappa, while urging the workers to get back to work, said: "While the workers' leaders had agreed to call off the strike after the government agreed to meet many of their demands, they have now, misled by farmer leader Kodihalli Chandrashekar, gone back on their word ."
"We suspect there could be vested interests at play. Our priority is to protect the interest of the commuters… I'm meeting the CM again, and will soon announce any new decisions we may take," Savadi said.
Earlier, the government agreed to meet most of the demands put forth by the striking employees except that of bringing them under government payroll. "We have made it clear that the government cannot consider the demand of imparting government-employee tag to the RTC employees. The government is not in a position to convert the employees of any board or corporation into government employees because of the Covid-19-induced economic slowdown. However, we have agreed to meet most of the demands and they have agreed to call off the strike. Buses will start plying from Sunday night," Savadi had said.
Among the demands the government agreed to meet were hiking salary in accordance with the 6th Pay Commission's recommendation, withdrawal of not-issued-not-collected cases filed against conductors for not issuing ticket to commuters, Arogya Sanjeevini health insurance cover for all employees, Rs 30 lakh exgratia for the families of those who succumbed to Covid-19, reduction of training period for new employees to one year, setting up of a committee to address the complaints about harassment by higher officials and introduction of HRMS to automate the HR department.